Reynolds slams SVG after podium-changing hit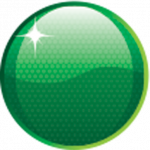 David Reynolds has slammed Shane van Gisbergen after an incident between the two cost the Erebus Motorsport driver a place on the Race 25 podium in Newcastle.
Reynolds was running second when tagged by van Gisbergen at Turn 8 on Lap 81 of the race.
The rear of Car #9 swiped the tyre-protected section of the wall before the front glanced concrete, damaging the Commodore's steering.
Reynolds regathered but lost four positions in the process and stayed sixth position on the road for the remaining 10 laps of the race.
However, with van Gisbergen issued a 15-second time penalty for a driving infringement, he was ultimately classified in 16th position.
The 2017 Bathurst 1000 winner was angered by van Gisbergen's antics and expressed his disgust by referring to an incident between the pair at Phillip Island two years ago when he was unloaded by the Kiwi.
"(I'm) pretty disappointed because if we got another podium the team bonus would've been 30 or 50 grand (thousand dollars) or something, so that cost us a lot of money," Reynolds explained.
"But, I've been watching a lot of Narcos (television drama) and people have died for less so… we've got the gala soon so I might have to slip something in his drink, slip something in the mickey.
"I don't know what was going on; I just lost all the front end and then Shane put me in the fence and bent the steering quite bad.
"But then it actually started to turn a bit better with the bent steering.
"I've learnt something by hitting the fence which is kind of rare.
"I'm very pissed off; very ordinary driving from old mate.
"We wouldn't have expected less from that dude to be honest."
Adding spice to the incident, Erebus Motorsport's Twitter account had tweeted during shortly after the incident, "Wouldn't be the first time #deadtous," a clear reference to the Phillip Island incident, when Reynolds drove for Prodrive Racing Australia.
Wouldn't be the first time #deadtous https://t.co/BTXO76Rcnv

— Erebus Motorsport V8 (@ErebusV8) November 25, 2017
Van Gisbergen declined to speak to Speedcafe.com when approached after the race.
Triple Eight Race Engineering team manager Mark Dutton had no complaints about the penalty, which relegated van Gisbergen to last of those on the lead lap in 16th position.
"I think so," he told Speedcafe.com when asked if it was a fair ruling.
"That is looking at it live and I think it was a fair penalty."
The podium would, however, have been a commendable result given that the outgoing champion appeared to significantly struggle for car pace for most of the race.
Van Gisbergen spent long spells of the race holding up eventual race winner Scott McLaughlin, at one stage consistently lapping 0.7s slower than team-mate Craig Lowndes.
He also came under pressure from Fabian Coulthard late in the race, who eventually got by.
"Shane was pushing hard and he was really uncomfortable with his car so we need to find out why," Dutton explained.
"For the level discomfort he felt he was doing a fantastic job."
VIDEO: The incident between Reynolds and van Gisbergen
UNDER INVESTIGATION

Car 9 @daffidreynolds and Car 97 @shanevg97 – Turn 8. #VASC pic.twitter.com/7YWJUnRtgy

— Supercars (@supercars) November 25, 2017