New Zealander joins MotoGP commentary team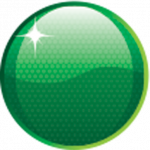 Former grand prix motorcycle racer Simon Crafar will join the MotoGP world feed commentary team in 2018.
The New Zealander, a 500cc race winner and pole-sitter, will get behind the microphone after the retirement of the legendary Nick Harris at the end of this year's season.
He will commentate all 19 rounds of the world championship with incumbents Steve Day and Matthew Birt.
"I was surprised, honoured and excited to get the opportunity," said Crafar, who won the 1998 British Grand Prix.
"I began my career as a racer, I will always be a rider and I love the sport.
"I've always believed that your only chance you have at being good at something is if you love it and you want to do it and you make yourself better.
"This is an opportunity, like I always tell my kids, that you have to grab with both hands and make the most of."
In Australia, both Fox Sports and Network Ten take the world commentary feed produced by MotoGP commercial rights holder Dorna.