Formula 1 bans shark fins for 2018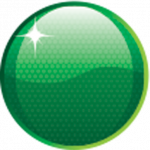 Large fins on the engine cover of Formula 1 cars will be consigned to the history books after this weekend following a change to next year's regulations.
The airbox feature will be banned following a late change in regulations which came about thanks to an F1 Strategy Group meeting earlier this week.
But despite extensive work having been put into the regulation, and teams planning their 2018 cars with that in mind, McLaren failed to back the proposal.
It wanted a smaller version introduced instead and as unanimous support was needed for a change, talks began on a compromise solution.
But with time marching a decision was made at this week's technical regulations meeting to remove it completely.
"It's going to complicate matters slightly," said Force India technical director Andrew Green.
"It means we have to redevelop part of the cars which hasn't been developed because we assumed the engine cover was going to say the same.
"Now it's not so we have to redevelop parts of the car accordingly.
"It's not a big thing but it's still something we have to do that we didn't think we would have to do."
McLaren racing director Eric Boullier defended his team's position, saying it followed the regulations as they were currently written.
"I don't understand why everyone went to do something else other than the regulations," he said.
"It has been voted months ago to go with no shark fin – a sort of mini shark fin.
"This is in the regulations for next year. Some teams believed it will change again, and wanted to keep the big fin.
"Then it was discussed to have a Mercedes style fin and in the end we just remind everybody what was voted six months ago.
"People have said: 'We have to change it, we've worked in the windtunnel.'
"No problem, but you know regulations. There is no debate. So that is it."