F1 cars to feature 360-degree cameras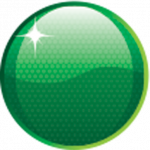 Formula 1 cars are set to feature a 360-degree camera mounted in front of the halo from next season.
The sport has experimented with a number of enhancements throughout 2017, including a number of cameras fitted to cars as Liberty Media looks to enhance broadcasts.
From 2018, it will become mandatory for all cars to run the golf ball-size camera on top of the chassis.
"There is a 360-degree camera being added to next year's car on top of the chassis, which will give a different perspective of things," said Force India technical director Andrew Green.
"That will be just in front of the halo. It's very impressive."
While that will improve the footage available to FOM, the introduction of the halo means other cameras either have to move or that views will disrupted.
"The only new position that will occur because of the halo is the high speed camera position, which is the one that looks at the driver in the event of an accident," added Green.
"I don't think this is footage which is readily available or happens that often to be honest.
"The other camera views around the halo are slightly more obstructive because of the halo – they are not an improvement. They are not enhanced."
The introduction of the new camera comes after F1 technology partner Tata trialled two live 360-video cameras at the Singapore Grand Prix.
F1 bosses were keen to see if there was scope to introduce them as part of the regular television feed in future.
Tata wanted to check on its data transfer capabilities, as live 360-degree feeds have proved challenging to introduce for sports because of a long delay before the images can be processed.