SUPPORTS: Heinrich bags first Newcastle pole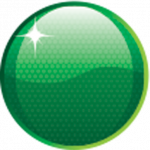 Aussie Racing Cars
Joel Heinrich has become the first ever pole-sitter on the Newcastle East Street Circuit after an interrupted Aussie Racing Cars Qualifying session.
The series rookie sat atop the timesheets with a 1:21.8105s when a red flag was called just before the halfway mark for a crash at Turn 7.
Kyle Ensbey had turned Craig Thompson around and was in turn shunted by an unsighted Micheal Rinkin, who was left stricken at the scene.
There was another brief spurt of green flag racing before an incident for Joshua Anderson ended the session early.
Craig Woods will share the front row with Heinrich, series leader Blake Sciberras is off fourth, and his nearest rival James Duckworth qualified sixth.
Races 1 and 2 take place tomorrow from 0920 local time/AEDT and 1305.
Toyota 86 Racing Series
Cameron Hill has claimed his fifth Toyota 86 Racing Series pole position of the season as he topped qualifying around the streets of Newcastle.
Hill dominated the session to record a 1:26.081s, more than six-tenths of a second faster than second fastest Steve Owen.
In third was champion-elect Jimmy Vernon, whose 1:26.965s effort was 0.884s off the ultimate pace in the session.
The Toyota 86 Racing Series is next on track at 0955 for their first of three races across the weekend, with Race 2 following at 1400 AEDT.
Touring Car Masters
Topping the sole Touring Car Masters session of the day was Ryan Hansford, who banked a 1:19.180s lap.
The Holden Torana driver ended the 20-minute session a third of a second faster than Adam Bressington in second, with John Bowe a further half-second back in third.
Second practice for Touring Car Masters opens Saturday's proceedings, beginning at 0810 tomorrow morning, with qualifying to follow at 1155 AEDT.
V8 Ute Racing Series
Series leader Ryal Harris got his weekend off to the best possible start with the fastest lap in V8 Utes' only practice session.
Despite running the most success ballast in his Bushranger Falcon, Harris gradually built up to a 1:25.1147s lap of the 2.6km track in the latter stages of the 20-minute session.
Craig Woods finished up just 0.0081s adrift, ahead of Matt Griffin and Craig Dontas.
Current title-holder David Sieders was next-best in his return to the series, while the only other series contender Kim Jane was seventh.
Tomorrow sees qualifying from 0845 and Race 1 at 1230 AEDT.