Alonso needs 'much more practice' in sportscars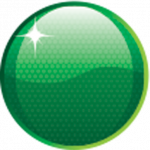 Fernando Alonso believes he needs 'much more practice' behind the wheel of a sports car before he'll be truly competitive in endurance racing.
The dual Formula 1 world champion tested a Toyota LMP1 car at Bahrain last weekend, turning more than 100 laps in the TS050 Hybrid.
Later in the week, he drove the LMP2 machine he will race in the Daytona 24 Hours next year.
While Alonso was happy with his first outings in endurance racing cars, he admitted he still needs time to adapt to the different driving style required.
"It is a very different environment," said Alonso. "You first need to sit in a different position and adapt and make some compromises for the other guys who sit in the cockpit.
"Everything is not perfectly made for you and your comfort like in F1, you share everything: you share set-up, even if you want to change car to make it quicker – if it is not helping for the overall race distances…
"There are things you need to be aware of and learn, driving styles are very different, probably more biased to the most efficient way of driving and fuel economy.
"I was happy with the first day of driving, but I need much more practice and more time to get up to speed with the driving style."
The McLaren racer conceded he found it "frustrating" that drivers need to focus so much on saving fuel, but insisted he still enjoyed the experience.
"They felt OK, great," he said. "I am behind a steering wheel every week with different cars.
"I was happy in Bahrain to have the opportunity to test an LMP1.
"It's different cars, some technologies we don't have in F1 or have been banned recently, like traction control and 4WD, which required a different driving style, and limitations with fuel that were more frustrating than what we have here, but overall a good experience."
Alonso made it clear that having a competitive F1 car next year will not change his plans to eventually compete in the Le Mans 24 Hours, but he insisted he is yet to decide when he will make his debut in the endurance classic.
"It is sure I will do Le Mans in the future, it is a race that I feel very attracted to, but I don't know if it will happen next year or the following year," he said.