Porsche won't comment on F1 despite new engine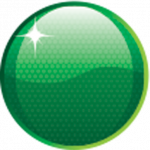 Porsche is continuing development work on the planned successor to its LMP1 engine, despite quitting the class, but will not comment on rumours of it entering Formula 1.
The German manufacturer has left LMP1 in deference to joining Formula E in 2019/20, but is also examining the possibility of a return to F1 with new engine regulations due in 2021.
LMP1 team boss Andreas Seidl attending recent meetings on F1's engine future.
Porsche was already four months into developing its new LMP1 engine by the time it announced it was quitting the World Endurance Championship's top class, and 30 people are still working on that project at its Weissach base.
"It was clear to us, if we continued in LMP1, we had to make a new engine and we had seen that our four-cylinder engine is reaching its limits," said Porsche LMP1 director Fritz Enzinger.
"We started with a six-cylinder engine in April and of course we want to finish it off.
"We'll do it, first of all as a single-cylinder engine as we do not have the order to develop a complete engine."
When asked if the project could be part of a plan to enter F1 in the future, Enzinger replied, "We have no such mandate, you cannot say more about that for now."
Porsche CEO Oliver Blume stressed that the engine project is primarily focused on R&D for the company's future road cars.
The manufacturer has already achieved more than 40% thermal efficiency with its LMP1 engine, but it is understood to be targeting the 50% mark, which Mercedes reached earlier this year on its dyno with its F1 engine.
"I won't comment on Formula 1," said Blume, who added that "there is a lot of interpretation" about Porsche's motorsport future.
"For now, we're concentrating on Formula E. At Porsche, we've always been well advised to focus on one thing, so as not to overstrain the company.
"We have a great facility at Weissach with a new wind tunnel directly connected to our new design department.
"The models can always be tested in reference with the wind tunnel, a new department for drivetrain testing is built in near future, and we have built a department for the integration of electronics.
"Anyone who saw Weissach 10 years ago will not recognise it now."
Porsche's engine team has received support from its parent Volkswagen Group with former VW WRC engine chief Donatus Wichelhaus also working on the project, according to Autosport.
However, Blume said there is no talk of the developments being used in motorsport at the moment.
"We start by developing a single-cylinder engine to test combustion systems for our future (road) sportscars," he said.
"Whether or not it can be used in motorsport is a second pair of shoes, which is not up for discussion at the moment.
"Such systems are already being used in racing, but we are working hard to get even more efficiency out it, which we have always succeeded in doing."