No challengers for Todt in FIA presidential election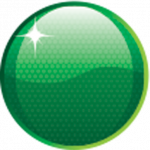 Jean Todt will stand unchallenged in next month's FIA presidential election, effectively guaranteeing him a third term.
Todt announced in May that he would stand for another four-year term, having become president in 2009.
The deadline for nominations passed on November 17 with no other candidates, meaning that the Frenchman's re-election is a formality.
The FIA General Assembly will now ratify Todt's continued role as president when it meets on December 8.
Todt announced the 11-man team that he had to put forward for election back in May, with him saying he had come under pressure to stay on board as president.
"A lot of people who voted for me are pushing me to go for another mandate," he said at the time.
"It is very important, because if I had a lot of resistance not to go for the election, my decision would be much easier, because I would then decide that I will go."
The next term, which will last for another four years until the end of 2021, will be the final one that Todt is allowed to stand for.
FIA rules stipulate a maximum of three terms of the presidency.