Force India: Don't 'dumb down' F1 engines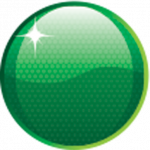 Force India COO Otmar Szafnauer has called for Formula 1 to not "dumb down" engines by standardising too many components under the 2021 regulations.
The proposal involves introducing standard parts and placing other restrictions on development, in part in a bid to reduce costs.
However, Szafnauer believes that manufacturers should still be able to achieve a point of difference on engine development.
"We've got to make sure that the formula has different aspects of performance," he said.
"What we can't do is dumb down the powertrain to a point where they're all the same, or marginally the same.
"Why remove the powertrain challenge from F1? I don't get it.
"We can spend 100 million on a driver for three years or whatever the figure is – why would we spend 100 million on a driver? The only reason is because you get an advantage.
"So it's a drivers' formula. And why would you spend tens of millions, if not hundreds of millions, on an aero programme? Because you gain an advantage.
"So why dumb down the engine? It should also be an engine formula. It should be driver, it should be aero, and it should be engine.
"The team with the best overall package wins. If you remove the engine as a differentiator, the other two just become more valuable, and I think that's wrong."
Szafnauer says that there is still room for debate on the 2021 rules in the coming months.
"It's not a fait accompli. It was just the first discussion and presentation, we're going to get further input," he said.
"There's still a whole year before we have to finalise the engine regs, so let's get everybody's input, and see where it comes out."
He also noted that the recent discussions did not cover the potential costs of power units in 2021 to customer teams like Force India.
"I don't know what the price is," he added. "That's the biggest thing we want, a lower price, and we don't know what that is. That's the most important thing to us."