Rust content ahead of final Supercars event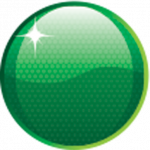 Distinguished broadcaster Greg Rust is content with his time working on Supercars as he prepares to step back from the championship following this weekend's Coates Hire Newcastle 500.
A highly regarded member of the on-air team across two stints working on Supercars, Rust announced that he would not be returning via a brief statement issued in September.
Change was later foreshadowed behind the camera as well, with Supercars Media boss Simon Fordham set to leave to head up the Nine Network's rugby league coverage.
Rust is also set to depart the scene along with drivers Jason Bright and Todd Kelly, who announced their full-time racing retirements this week.
Despite a level of internal and external dismay surrounding Rust's departure, the Sydneysider has kept a professional and dignified position.
"My career has been a hell of a journey until this point and there is plenty more to come, just not in the Supercars paddock," Rust told Speedcafe.com.
"The Supercars component of my career has been enormously rewarding and resulted in so many terrific business relationships and personal friendships.
"The amount of feedback and well wishes from the industry and the fans has been overwhelming and a little humbling to be honest.
"You never say never in this business, but at this point all the boxes are ticked here and I am proud of what I have achieved."
'Thruster', as he was nicknamed by the legendary Barry Sheene in his Network Ten days, has come a long way since his boyish voice was heard over the old PA system at the now demolished Oran Park circuit in Sydney.
Originally trained at the Australian Film Television and Radio School and by legendary voiceover Max Rowley, he cut his teeth working at events on the PA.
Ironically, Rust, who was working for the ANZ bank, spent many of those early years sharing event microphones with a young PE teacher from Queensland by the name of Leigh Diffey.
While Rust forged his way to the top in Australia, Diffey headed to the US where he has risen to a role as a senior broadcaster and host with NBC Sports.
Rust went into radio with Sydney station 2GB and by the end of his three-year tenure he was daytime newsreader.
His first television role was as a commentator on the long running Speedweek program on SBS before getting a big break with Nine calling the support races at the Australian Motorcycle Grand Prix.
This experience helped him land a host and commentary role on the Australian Super Touring Championship with Ten.
Rust started as a pit reporter for Ten's Supercars broadcast in 1998 and remained in place until the network lost a bid to continue as the sport's broadcaster to the Seven.
For the next 10 years Rust, was the face and voice synonymous with Formula 1 and MotoGP in Australia as the frontman for Ten's coverage.
He returned to Supercars in 2015 as a commentator on the feed produced by the championship's in-house media arm, meaning he was seen and heard on both Fox Sports and Ten.
While Rust has become a fan favourite in motorsport, he has proven himself extremely versatile having earned hosting roles on the Sochi Winter Olympics coverage and the Glasgow Commonwealth Games. He also fronted the World Road Cycling and the World Sailing Championships.
Rust has also earned a terrific reputation as a feature reporter and some of his stories and documentaries have included subjects such as Arnold Schwarzenegger, Mario Andretti, Will Ferrell, Peter Brock, Valentino Rossi and Nicolas Cage.
Diffey recently paid his own tribute to his long-term mate.
"We coached and encouraged each other on how to make it, how to break into the world of TV that was dominated by Darrell Eastlake, Barry Sheene, Alan Jones, Neil Crompton and many others," said Diffey.
"We didn't know how we were going to do it but we knew we were going to do it. That was all we'd talk and think about.
"Our Dads both got us into motorsport and both our families have ridden the highs and lows of our 20-plus year TV careers; believe me it's not always as much fun as it seems.
"And now with children of our own, our kids have got to know each other and so the story continues.
"It may seem like another weekend at the track, but this one is a special one for Greg.
"Good on you Thrusta, you've done fabulous work over the years mate and it is far from the end of the road… you're just headed to a different track brother!"
CLICK HERE to view a gallery of Greg Rust's time in Supercars and other exploits.