Council seeks funds for Mildura motorsport facility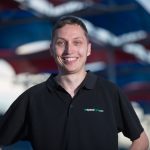 Mildura Rural City Council is lobbying the Victorian Government for funding to construct a multi-million dollar motorsport precinct in the rural Victorian city.
The council outlined plans for a new motorsport facility including a 3km race circuit, skid pan, drag strip, kart circuit and jet boat course earlier this year.
This week key members behind the project visited Victorian Parliament House in a bid to secure much needed funding from the government and private sector to turn the plan into reality.
It is expected that the first stage of the complex, which includes the circuit, skid pan, pit garages, control tower and camping facilities, will cost in the region of $21 million.
The project, located 15km from Mildura, already has the support of the Confederation of Australian Motor Sport (CAMS).
"In terms of raw economic return, it's going to be an outstanding return on investment,"  said CAMS CEO Eugene Arocca.
"People have got a real passion for motor sport in Mildura.
"It's a very large motor sport precinct, there's everything from jet boats, to speedway, to karting.
"There are very few tracks in this country that have such a holistic approach.
"So for CAMS, it's great to have 3km of bitumen track, but for me it's more about bringing it all under one precinct.
"It actually feeds off itself, it's not just about four-wheeled motor sport.
"It's a unique opportunity, so any investors out there, private or government really need to look at this and embrace it and we couldn't be happier to have been involved almost from day one."
Mildura Mayor Cr Mark Eckel said the regional city clearly had "fuel in the blood" and was ready for construction to start on the project immediately.
The council believes the facility will create 885 jobs and boost the economy to the tune of $723 million over a period of 30 years.
"It's going to mean enormous things for the Mildura region, particularly as far as jobs are concerned," said Cr Eckel.
"The passion that's here for this project."