Calls to relocate Rally Australia from 2019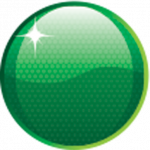 Rally Australia could move away from Coffs Harbour and lose its place as the final round of the World Rally Championship.
Both teams and the WRC promoter have called for the event to find a new location for 2019, citing a lack of spectators the driving force.
The calls come despite Rally Australia organisers stating their belief that Coffs Harbour should remain the event's base despite the mounting pressure.
Hyundai team principal Alain Penasse told Autosport: "Yes, we have seen more people coming into the service park, but still it's a long way away [from the numbers needed].
"Twenty years ago Rally Australia was the best event in the world. Garry Connelly [then rally director] brought us the first ever superspecial and so many innovations in Perth.
"Why can't we go back to Perth? It's closer to Europe and it's a city with 1.5 million people.
"I don't know how many people live in Coffs Harbour, but it's not that many."
Rally Australia's Ben Rainsford said Perth would be difficult, with the stages now judged to be too far away from the city area.
"We would like to retain WRC in Australia, so I'd like to look at some options," said Rainsford.
"We have a deal on the table for here next year, but a lot of what happens in the future depends on New South Wales government [funding]."
WRC Promoter's Oliver Ciesla emphasised he had nothing against Coffs Harbour and its population of 70,000, but he wants to see a bigger crowd.
"Australia is important to the WRC," he said.
"They are one of the best organisers we have and, of course, they bring another continent to the championship.
"Coffs delivers everything we need from the sporting requirement and we get a warm reception from the people, but it's no secret that we would like to reach out to more people. The number of people here is the limiting factor."
FIA rally director Jarmo Mahonen was rather more blunt in his assessment of Coffs Harbour, saying: "The good thing about this event is that it's very safe – because there are no spectators!
"I have been against this rally being the final round of the championship.
"Rally Australia does a marvellous job with social media, but it's not enough.
"Let's be honest we are a European-based sport and we need to finish the season in that timezone."