Bright: No regrets on Supercars career choices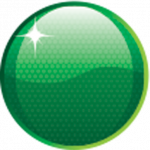 Jason Bright says that he has no regrets about his various career choices with the curtain set to come down on his time as a full-time Supercars driver in Newcastle.
Bright, currently the oldest regular driver in the Virgin Australia Supercars Championship at 44 years of age, announced that he would step back from full-time driving last weekend.
Despite being only halfway through a two-year deal to race under the REC he owns at Prodrive Racing Australia, both he and the licence will move on after this weekend's Coates Hire Newcastle 500.
Bright began his Supercars career in 1997 as a fill-in for Steven Richards at Garry Rogers Motorsport and drove with Alan Jones in the enduros, finishing third in the Sandown 500.
Since that time, he has enjoyed a two-decade spell in the championship, unbroken except for a season in Indy Lights in 2000 when he also raced on the Gold Coast in Champ Car (then known as CART) and the Bathurst 1000 with Dick Johnson Racing.
While an enviable span, Bright's time in motorsport featured a number of career moves which are arguably looked back upon as being to his detriment.
Chasing his open-wheel dream took him away from Stone Brothers Racing just as the team was building towards being the lead Ford operation (and eventually benchmark team altogether).
He also moved on from Prodrive Racing Australia, then known as Ford Performance Racing, to join his own team in 2007.
Britek Motorsport, which started as a two-car operation in 2005, slimmed back to a single Falcon in 2009 before Bright took his sole remaining REC to Brad Jones Racing a year later, his team effectively a victim of the Global Financial Crisis.
However, speaking with Speedcafe.com's Mark Fogarty for the latest instalment of Up Front With Foges, the man who won the 1998 Bathurst 1000 and 2003 Bathurst 24 Hour says that he has no regrets about his time in the sport.
"There's plenty of things that when you look back at your career in hindsight that you'd probably do differently, but hindsight's an awesome little power that we've got," reflected Bright.
"When I made decisions about my career, to go different directions, whether it was deciding to leave Stone Brothers and go overseas in 2000, whether it was moving from PWR to Prodrive to drive there, whether it was setting up my own team, I did all of those things because I don't want to die wondering.
"I didn't want to finish my career and think, 'I wish I had a go at trying to make it to IndyCar or F1,' because that would be the last thing that I'd want to sit here wondering.
"When there's an opportunity with sponsorship and manufacturer backing to set up your own team (Britek Motorsport in 2005), that's served me very well.
"It's served me well in not necessarily the ways of winning championships, but it's served me well as something that I've enjoyed doing, driving for my own team.
"For me a championship's not everything. I've enjoyed all the different teams I've driven for, so I don't have any regrets as far as any of that goes."
Bright did, however, express some lament about his current stint at PRA being curtailed sooner than planned.
"There's disappointment about it, for sure," he confirmed.
"I certainly didn't go into that relationship with the intention of moving my licence.
"I went into it expecting that we'd be able to build something for the long-term for both of us but things change, I've moved on, I'm not too worried about that.
"We'll do what we've got to do to put a car on the grid (next year) and go out there and that car will bang wheels with whoever's in Car #56 (which Bright currently drives)."
For more on Bright's career journey and his future beyond Newcastle, CLICK HERE to watch the latest Up Front With Foges.