Young Aussies land Filipino enduro start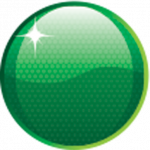 Australians Jimmy Vernon and Emily Duggan will share a Honda Civic in the Philippine Endurance Challenge next month.
The pair will contest the '8 Oras ng Pilipinas' (Translation: '8 Hours of the Philippines') as part of a 31-car field for the race for production-based vehicles, in which they will race in the RP (outright) class.
Vernon will make the trip a week after the final round of the Toyota 86 Racing Series in Newcastle, which he has already wrapped up.
Duggan, whose sponsor SmartFuels2Race put the deal together, comes into the event currently second in Series X3 NSW, having taken two poles and five race wins so far this year.
"I can't wait to head over to the Philippines, it will be the perfect way to finish off another amazing year," said Duggan.
"When Bob Reischl from SmartFuels2Race rang and asked me to drive, I couldn't stop smiling.
"I'm ready for the challenge of competing in a multi-class endurance race, and dealing with factors like long stints and traffic management.
"A few of the races I've done here in Australia will serve me well – in last year's Series X3 NSW endurance race I had to string together a sequence of fast, mistake-free laps while under pressure, and the 24 Hours of Lemons gave me a lot of practice driving in traffic and efficiently negotiating slower cars.
"There's the possibility I will have to do stints of more than two hours in the hot Philippines weather conditions, so I've been training hard to condition myself for the physical demands of the race as well."
Practice and qualifying for the Philippine Endurance Challenge at Clark International Speedway will be held on Saturday 2 December with the race taking place on Sunday 3 December.