Two-time TCM series winner to return in Newcastle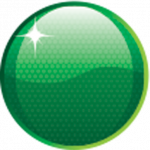 Two-time Touring Car Masters winner Gavin Bullas will make his return to the series this weekend at the Coates Hire Newcastle 500.
Bullas has not raced since a part-campaign in TCM in 2015 due to business interests, but will bring back his 1970 Boss Mustang after a thorough working-over of the car.
"(Category Manager) Tony Hunter has been hounding me for some time to come back and have a crack," said Bullas.
"For a very long time we didn't have the car right – it had a constant vibration that we couldn't find.
"It was major work to find it, but we went right through the car and found the issue and fixed it – and it's been really good since.
"We went and did some testing at Winton and I was really happy with how it went."
Bullas won the series in 2008 and 2009, finished runner-up in 2007 and 2010, and has amassed 29 race wins and 11 round wins in TCM, a haul second only to that of John Bowe.
Bowe leads the series, which is set to go down to the wire this weekend with just a five-point gap between he and Steven Johnson in the outright and ProMasters standings.
Adam Bressington is only 20 points further back on the outright table.
Meanwhile, Cameron Mason will be the local hope in Newcastle in his 1966 Mustang Fastback, and is thrilled to have the chance to race in his home city.
"It's hard to believe it's a reality," he said.
"It was such an ambitious undertaking and it seems the organisers have executed perfectly.
"The buzz around town for the event is huge – it really feels like it has the potential to be one of the major event stops of the year.
"It's going to be quite an iconic circuit and things like the view from Fort Scratchley, the Monaco-style big boat mooring in the harbour, and the concerts."
There will be two debutants in the 27-car field, namely Jamie Tilley, who is the son and nephew of fellow TCM drivers Brad and Cameron respectively, and Jim Pollicina.
Both of Matt Stone Racing's Toranas will also take to the brand new circuit after rebuilds since accidents at Sandown and Bathurst.
TCM will hold two races in Newcastle, both on the Sunday, with their first practice session on the morning of Friday 24 November.
Entry list: Round 7: Newcastle East Street Circuit
| | | | | | | |
| --- | --- | --- | --- | --- | --- | --- |
| Car # | Team/Sponsor | Driver | State | Year | Make | Model |
| 2 | Shannons Insurance | Jim Richards | VIC | 1964 | Ford | Falcon Sprint |
| 3 | F3 Motor Auctions / Lucky's Hotel | Cameron Mason | NSW | 1966 | Ford | Mustang Fastback |
| 4 | Skye Sands | Rusty French | VIC | 1970 | Ford | Mustang Fastback |
| 5 | ACDelco | Bruce Williams | VIC | 1974 | Holden | Torana SL/R 5000 |
| 6 | Multispares Racing | Ryan Hansford | QLD | 1974 | Holden | Torana SL/R 5000 |
| 7 | Wisely Motorsport | Bob Wisely | QLD | 1974 | Holden | Torana A9X |
| 9 | Jesus Racing | Andrew Fisher | NSW | 1971 | Ford | Falcon XY GT HO |
| 10 | Sunliner RV | Tony Hunter | VIC | 1975 | Chevrolet | Monza 2+2 |
| 11 | Halkin Developments / Driving Advantage | Graham Crawford | VIC | 1974 | Ford | Falcon XA GT |
| 16 | Carne Grill / Precinct Bar | Gavin Bullas | VIC | 1970 | Ford | Mustang Fastback |
| 17 | WM Waste / Illusion Gas Log Fires | Steve Johnson | QLD | 1969 | Ford | Mustang Fastback |
| 18 | Wilson Security / PAYCE | John Bowe | VIC | 1974 | Holden | Torana SL/R 5000 |
| 19 | Tincone Industrial Services | Darren Beale | QLD | 1972 | Holden | Monaro GTS Coupe |
| 27 | MOCOMM Motorsport Communications | Jim Policina | NSW | 1972 | Holden | Monaro GTS Coupe |
| 28 | Speedgas / Tilley Auto Garage | Brad Tilley | NSW | 1971 | Ford | Falcon XY GT HO |
| 29 | Speedgas / Tilley Auto Garage | Jamie Tilley | NSW | 1964 | Ford | Mustang Coupe |
| 35 | Bigmate Racing | Jason Gomersall | QLD | 1978 | Holden | Torana A9X Hatchback |
| 44 | TIFS – Warehousing & Distribution | Anthony Compton | NSW | 1971 | Ford | Falcon XY GT HO |
| 46 | THD Motorsport | Leo Tobin | VIC | 1969 | Ford | Boss Mustang |
| 60 | Glennan Transport/ANGLOMOIL Lubricants | Cameron Tilley | NSW | 1969 | Valiant | Pacer |
| 65 | Cannon Trailers | Michael (Blu) Cannon | QLD | 1971 | Ford | Falcon XY GT HO |
| 72 | GFR Industries | Geoff Fane | QLD | 1972 | Chevrolet | Camaro SS |
| 74 | Lyndways Builders | Wayne Mercer | VIC | 1971 | Ford | Falcon XY GT HO |
| 85 | Whiteline Racing / King Springs | Mark King | QLD | 1972 | Holden | Monaro GTS Coupe |
| 88 | TIFS – Warehousing & Distribution | Tony Karanfilovski | NSW | 1969 | Ford | Mustang Trans Am |
| 95 | Whiteline Racing / Fabre Australia | Adam Bressington | NSW | 1969 | Chevrolet | Camaro SS |
| 97 | Johns Furniture Removals | Allen Boughen | QLD | 1963 | Mercury | Comet |