Tanak: Chasing rally wins cost title chance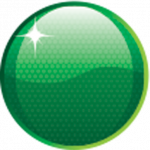 Ott Tanak admits that going after his maiden World Rally Championship event win cost him the chance to contend for the championship in 2017.
Tanak vows that he will change his mindset when he moves to Toyota next year.
The outgoing M-Sport driver did bag his maiden WRC rally win in Rally Italia, Round 7 of the season, in June but says that he spent too long trying to do so.
"Maybe our approach was not right for fighting for the championship," said Tanak, who ended the season third in the points behind team-mate Sebastien Ogier and Hyundai's Thierry Neuville.
"When we started the season we were missing the first win and I was more focused on winning rallies rather than collecting the points.
"At the end of season we were close to putting pressure to Seb, but overall we were not ready to fight for the drivers' championship.
"In Monte (Carlo, Round 1 of the 2018 championship) we will have a different mindset and different targets; we will need to approach it in a different way."
Asked about his specific targets, Tanak replied, "There is no secret we want to fight for the drivers' championship, this is our personal target.
"We have been close this year, so I see no reason why we don't do it in the future.
"Yes we're changing the team, but we can see Toyota is capable of doing anything."
Tanak also paid tribute to M-Sport, which has steered his WRC career and been his home for most of the past five seasons.
"This has been a good school for me," said the Estonian.
"I learned a lot of lessons and it's going to be different with a new team, everything is new.
"It's good to be in a winning team and great to see a private team can win the manufacturers' championship.
"It's been a great season, all the M-Sport guys have all pushed so hard.
"It's a nice family and I will miss them."
Tanak was twice demoted or dropped by M-Sport during the early part of his WRC career before earning a third chance for this season with impressive performances in the second-string DMACK team during 2016.
He regularly outpaced reigning champion Ogier during their 2017 campaign together and followed up his Sardegna win with a second triumph in Germany, briefly becoming a long-shot title hope in the process.
The 2018 season begins with Rallye Monte-Carlo on January 25-28.