Red Bull fearing Renault 'scrapheap challenge'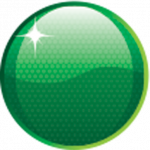 Christian Horner says that Red Bull Racing could face a "Scrapheap Challenge" in Abu Dhabi with Renault's engine production now focused on 2018 parts.
Renault has decided not to make any brand new parts for the final races, instead using reconditions parts to make the end of the season.
It has also instructed its customer teams to turn down engines to help reliability.
However, with parts already on the edge, there is now a risk that any further problems in Abu Dhabi will require Renault's staff to try to cobble together enough working spare parts to see them through the weekend.
Asked about what happens if something goes wrong in practice or qualifying, RBR team principal Horner likened the predicament to 2000s UK television show where contestants attempted to make useful machines from scrap parts.
"It's going to be a little bit like Scrapheap Challenge, to find what can go with what," he said.
"But the good thing is, both engines got to the end of the race in Brazil.
"So whatever we've finished there with, we can take to Abu Dhabi, and hopefully there's no cracks or issues.
"Then in Abu Dhabi, the last race of the year, we have got to go for it."
Despite increased tensions in recent races, especially after Scuderia Toro Rosso launched a furious attack on Renault F1 managing director Cyril Abiteboul over comments he made to the press, Horner moved to praise Renault's garage staff.
He understands the difficulties they have faced in recent weeks trying to ensure that Renault's teams can get through until the end of the season.
"Hats off to the Renault mechanics in the garage because of the way they're moving bits around," he said.
"It's never an ideal environment to be rebuilding engines trackside. And every week they're doing it.
"They sometimes get the rough end of the stick. The guys in the garage in difficult conditions are working miracles."
Asked if he shared the frustrations that publicly erupted from STR, Horner replied, "I think Renault are more than aware of the issues that they have.
"Obviously frustration boiled over with Franz (Tost). It's that time of year where emotions are running high."