Halo 'quite difficult' to integrate into F1 car design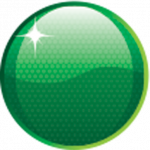 Williams chief technical officer Paddy Lowe says that integrating the halo into the 2018 Formula 1 chassis is proving a challenge.
As well as adding the halo, each team will have to ensure that their cars meet a new push test which will be applied to the mountings before they are homologated by the FIA.
Lowe says that the halo presents a challenge in terms of weight more so than aerodynamics.
"It's a big project to put that in the car," he remarked.
"We're still working on it, and the integration is quite difficult.
"There are very high loads to accommodate, so I think the bigger impact is structural rather than aerodynamic."
Lowe says some teams may do a better job than others of meeting the new tests without adding too much weight to the chassis.
"There is some performance (in it) I guess," he added.
"Probably the major area is how efficiently you can provide the mounting requirements to meet the loads – how much weight do you have to throw at that problem? Because it's all weight."
Lowe says the aerodynamic impact is small, despite the fact that teams can develop their own fairings for the halo, within tight FIA limits, to adjust the airflow.
"There are some minor aerodynamic effects," he said.
"We haven't seen it as a huge project – the detriment is not particularly large.
"There is some room for manoeuvre there, but not a lot."