VIDEO: Fans capture spectacular Rally Aus exits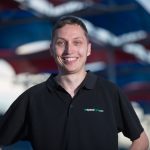 Watch fan footage of Jari-Matti Latvala and Craig Breen's spectacular exits from Kennards Hire Rally Australia.
Toyota's Latvala crashed on the final Wedding Bells Power Stage that saw him surrender a second place less than five kilometres from the finish at Coffs Harbour.
"Obviously this is not the way that I wanted to end the year but this is rallying and you have to take the most and learn from every experience, even if it doesn't feel like a positive one at the time," said the Finn.
"We were pushing hard on the Power Stage to try and maximise our chances of doing something special and when you are pushing hard these things can happen.
"Up until then it had been a good rally for us and we managed to get very close to the front, especially after the first stage this morning.
"I'd like to apologise for my mistake after a huge effort from everyone here, and most of all say a big 'thank you' to the whole team for delivering a year that went beyond all my expectations."
VIDEO: Fan footage of Jari-Matti Latvala's final stage crash
Meanwhile, Breen clipped a bank on Stage 18 (Bucca) on Sunday morning which sent his Citroen C3 into a series of frightening rolls before coming to rest at the side of the road.
Breen and co-driver Scott Martin managed to climb from the vehicle unscathed but their hopes of a podium finish were dashed.
The duo held fourth position at the time of the crash.
"Unfortunately we got caught out on the long Bucca stage near the star," said Breen.
"The rain was starting to come down, and Hayden was closing in. He had a bit of a better starting position three minutes up the road and the showers were getting heavier and heavier so we knew we had to push to keep the fourth place.
"Unfortunately I made a little mistake on a right-hander over a crest, a bit too fast, and clipped the rear of the car and rolled over a few times. Not the best way to end the year."