Truex Jr wins NASCAR Cup title with Miami victory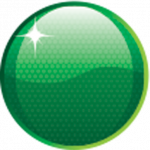 Martin Truex Jr. has won the 2017 NASCAR Cup Series after taking out the Ford EcoBoost 400 at Homestead-Miami Speedway.
Truex Jr. (#78 Toyota) beat Kyle Busch to the line by 0.681s, while the other Championship 4 contenders in Kevin Harvick and Brad Keselowski finished fourth and seventh respectively.
Furniture Row Racing gave Truex Jr. the lead for the start of the final stage of the race, ahead of Kyle Busch and Kyle Larson, and he quickly pulled a gap out front as Harvick moved from fourth to third.
Truex Jr. led by half a second with 100 of 267 laps remaining, but Kyle Busch made his move on the low side 10 laps later and eventually took the position.
Kyle Busch stretched his advantage to 2.5s over the next 10 laps or so before Larson, who was by now back ahead of Harvick, rounded Truex Jr. to take over second position on Lap 195.
Truex Jr. and Harvick pitted on Lap 199, the former resuming in seventh and the latter losing a lap as his crew repaired bodywork.
The lead changed when Kyle Busch pitted on Lap 216, putting Truex Jr. back at the head of the field from Harvick, who had got his lap back, with Larson fifth after pitting on Lap 213, and Kyle Busch now seventh.
The fifth and final Caution came on Lap 226 when Kurt Busch spun, at which time Truex Jr. had led Harvick by nearly four seconds, ahead of third-placed Larson and fourth-placed Kyle Busch.
Truex Jr. continued to lead an unchanged top four, with Keselowski sixth, when the race restarted on Lap 234.
Joey Logano climbed from fifth to second on that lap, but didn't stay there for long as Harvick closed back in on Truex Jr.
Kyle Busch took up the chase when he passed Harvick on Lap 249 and remained within striking distance as Truex Jr. tried to navigate lapped cars.
The threat remained until the end but Truex Jr. held his nerve to win the Monster Energy NASCAR Cup Series, having also twice won the Xfinity Series.
Kyle Busch took second, from Stage 1 and Stage 2 winner and long-time leader Larson, Harvick, and Chase Elliott.
The top 10 was rounded out by Logano, Keselowski, Matt Kenseth, Denny Hamlin, and Ryan Newman.
Of the high-profile names bowing out of the Cup series as full-timers, Dale Earnhardt Jr. finished 25th, while Danica Patrick said that she lost a tyre after an earlier rub of the wall that caused a second, race-ending hit.
VIDEO: Final laps

VIDEO: Truex Jr. in Victory Lane

Results: Ford EcoBoost 400, Homestead-Miami Speedway
| | | | | | | | |
| --- | --- | --- | --- | --- | --- | --- | --- |
| Pos | Num | Driver | Make | Laps | Laps led | Status | Pts |
| 1 | 78 | Martin Truex Jr. | Toyota | 267 | 78 | Running | 40 |
| 2 | 18 | Kyle Busch | Toyota | 267 | 43 | Running | 35 |
| 3 | 42 | Kyle Larson | Chevrolet | 267 | 145 | Running | 54 |
| 4 | 4 | Kevin Harvick | Ford | 267 | 0 | Running | 33 |
| 5 | 24 | Chase Elliott | Chevrolet | 267 | 0 | Running | 39 |
| 6 | 22 | Joey Logano | Ford | 267 | 0 | Running | 36 |
| 7 | 2 | Brad Keselowski | Ford | 267 | 1 | Running | 30 |
| 8 | 20 | Matt Kenseth | Toyota | 267 | 0 | Running | 33 |
| 9 | 11 | Denny Hamlin | Toyota | 267 | 0 | Running | 32 |
| 10 | 31 | Ryan Newman | Chevrolet | 267 | 0 | Running | 27 |
| 11 | 3 | Austin Dillon | Chevrolet | 267 | 0 | Running | 26 |
| 12 | 14 | Clint Bowyer | Ford | 267 | 0 | Running | 26 |
| 13 | 1 | Jamie McMurray | Chevrolet | 266 | 0 | Running | 24 |
| 14 | 47 | A.J. Allmendinger | Chevrolet | 266 | 0 | Running | 23 |
| 15 | 17 | Ricky Stenhouse Jr. | Ford | 266 | 0 | Running | 22 |
| 16 | 27 | Paul Menard | Chevrolet | 265 | 0 | Running | 21 |
| 17 | 38 | David Ragan | Ford | 265 | 0 | Running | 20 |
| 18 | 43 | Aric Almirola | Ford | 265 | 0 | Running | 19 |
| 19 | 6 | Trevor Bayne | Ford | 265 | 0 | Running | 18 |
| 20 | 37 | Chris Buescher | Chevrolet | 265 | 0 | Running | 17 |
| 21 | 77 | Erik Jones | Toyota | 265 | 0 | Running | 16 |
| 22 | 41 | Kurt Busch | Ford | 265 | 0 | Running | 24 |
| 23 | 34 | Landon Cassill | Ford | 265 | 0 | Running | 14 |
| 24 | 95 | Michael McDowell | Chevrolet | 265 | 0 | Running | 13 |
| 25 | 88 | Dale Earnhardt Jr. | Chevrolet | 264 | 0 | Running | 12 |
| 26 | 13 | Ty Dillon | Chevrolet | 264 | 0 | Running | 11 |
| 27 | 48 | Jimmie Johnson | Chevrolet | 264 | 0 | Running | 10 |
| 28 | 72 | Cole Whitt | Chevrolet | 264 | 0 | Running | 9 |
| 29 | 21 | Ryan Blaney | Ford | 264 | 0 | Running | 8 |
| 30 | 32 | Matt DiBenedetto | Ford | 263 | 0 | Running | 7 |
| 31 | 23 | Corey LaJoie | Toyota | 261 | 0 | Running | 0 |
| 32 | 33 | Jeffrey Earnhardt | Chevrolet | 259 | 0 | Running | 5 |
| 33 | 5 | Kasey Kahne | Chevrolet | 234 | 0 | Crash | 4 |
| 34 | 19 | Daniel Suarez | Toyota | 225 | 0 | Brakes | 3 |
| 35 | 15 | Reed Sorenson | Chevrolet | 212 | 0 | Engine | 2 |
| 36 | 66 | David Starr | Chevrolet | 175 | 0 | Brakes | 0 |
| 37 | 10 | Danica Patrick | Ford | 139 | 0 | Crash | 1 |
| 38 | 51 | Ray Black Jr. | Chevrolet | 49 | 0 | Too slow | 0 |
| 39 | 83 | Joey Gase | Toyota | 4 | 0 | Crash | 0 |
Standings
| | | | | | | | | |
| --- | --- | --- | --- | --- | --- | --- | --- | --- |
| Pos | Driver | Pts | Gap | Starts | Wins | Top 5s | Top 10s | Poles |
| 1 | Martin Truex Jr. | 5040 | | 36 | 8 | 19 | 26 | 3 |
| 2 | Kyle Busch | 5035 | -5 | 36 | 5 | 14 | 22 | 8 |
| 3 | Kevin Harvick | 5033 | -7 | 36 | 2 | 14 | 23 | 4 |
| 4 | Brad Keselowski | 5030 | -10 | 36 | 3 | 15 | 21 | 2 |
| 5 | Chase Elliott | 2377 | -2663 | 36 | 0 | 12 | 21 | 1 |
| 6 | Denny Hamlin | 2353 | -2687 | 36 | 2 | 15 | 22 | 2 |
| 7 | Matt Kenseth | 2344 | -2696 | 36 | 1 | 10 | 18 | 2 |
| 8 | Kyle Larson | 2320 | -2720 | 36 | 4 | 15 | 20 | 3 |
| 9 | Ryan Blaney | 2305 | -2735 | 36 | 1 | 4 | 14 | 2 |
| 10 | Jimmie Johnson | 2260 | -2780 | 36 | 3 | 4 | 11 | 0 |
| 11 | Austin Dillon | 2224 | -2816 | 36 | 1 | 3 | 4 | 0 |
| 12 | Jamie McMurray | 2224 | -2816 | 36 | 0 | 3 | 17 | 0 |
| 13 | Ricky Stenhouse Jr. | 2222 | -2818 | 36 | 2 | 4 | 9 | 1 |
| 14 | Kurt Busch | 2217 | -2823 | 36 | 1 | 6 | 15 | 1 |
| 15 | Kasey Kahne | 2198 | -2842 | 36 | 1 | 3 | 6 | 0 |
| 16 | Ryan Newman | 2196 | -2844 | 36 | 1 | 7 | 13 | 0 |
| 17 | Joey Logano | 930 | -4110 | 36 | 1 | 10 | 17 | 2 |
| 18 | Clint Bowyer | 871 | -4169 | 36 | 0 | 6 | 13 | 0 |
| 19 | Erik Jones | 863 | -4177 | 36 | 0 | 5 | 14 | 1 |
| 20 | Daniel Suarez | 777 | -4263 | 36 | 0 | 1 | 12 | 0 |
| 21 | Dale Earnhardt Jr. | 668 | -4372 | 36 | 0 | 1 | 8 | 2 |
| 22 | Trevor Bayne | 660 | -4380 | 36 | 0 | 2 | 6 | 0 |
| 23 | Paul Menard | 631 | -4409 | 36 | 0 | 2 | 3 | 0 |
| 24 | Ty Dillon | 593 | -4447 | 36 | 0 | 0 | 0 | 0 |
| 25 | Chris Buescher | 564 | -4476 | 36 | 0 | 0 | 4 | 0 |
| 26 | Michael McDowell | 542 | -4498 | 36 | 0 | 1 | 1 | 0 |
| 27 | A.J. Allmendinger | 531 | -4509 | 36 | 0 | 1 | 5 | 0 |
| 28 | Danica Patrick | 511 | -4529 | 36 | 0 | 0 | 1 | 0 |
| 29 | Aric Almirola | 502 | -4538 | 29 | 0 | 3 | 6 | 0 |
| 30 | David Ragan | 447 | -4593 | 36 | 0 | 0 | 3 | 0 |
| 31 | Landon Cassill | 382 | -4658 | 36 | 0 | 0 | 0 | 0 |
| 32 | Matt DiBenedetto | 363 | -4677 | 36 | 0 | 0 | 2 | 0 |
| 33 | Cole Whitt | 322 | -4718 | 36 | 0 | 0 | 0 | 0 |
| 34 | Gray Gaulding | 164 | -4876 | 27 | 0 | 0 | 1 | 0 |
| 35 | Reed Sorenson | 150 | -4890 | 28 | 0 | 0 | 0 | 0 |
| 36 | Jeffrey Earnhardt | 145 | -4895 | 34 | 0 | 0 | 0 | 0 |
| 37 | Derrike Cope | 42 | -4998 | 15 | 0 | 0 | 0 | 0 |
| 38 | Michael Waltrip | 29 | -5011 | 1 | 0 | 0 | 1 | 0 |
| 39 | D.J. Kennington | 17 | -5023 | 4 | 0 | 0 | 0 | 0 |
| 40 | Billy Johnson | 15 | -5025 | 1 | 0 | 0 | 0 | 0 |
| 41 | Boris Said | 15 | -5025 | 2 | 0 | 0 | 0 | 0 |
| 42 | Gary Klutt | 6 | -5034 | 1 | 0 | 0 | 0 | 0 |
| 43 | Cody Ware | 6 | -5034 | 5 | 0 | 0 | 0 | 0 |
| 44 | Alon Day | 5 | -5035 | 1 | 0 | 0 | 0 | 0 |
| 45 | Kyle Weatherman | 5 | -5035 | 2 | 0 | 0 | 0 | 0 |
| 46 | Kevin O'Connell | 4 | -5036 | 1 | 0 | 0 | 0 | 0 |
| 47 | Tommy Regan | 3 | -5037 | 1 | 0 | 0 | 0 | 0 |
| 48 | Hermie Sadler | 3 | -5037 | 1 | 0 | 0 | 0 | 0 |
| 49 | Corey LaJoie | 0 | -5040 | 32 | 0 | 0 | 0 | 0 |
| 50 | Timmy Hill | 0 | -5040 | 15 | 0 | 0 | 0 | 0 |
| 51 | Joey Gase | 0 | -5040 | 9 | 0 | 0 | 0 | 0 |
| 52 | B.J. McLeod | 0 | -5040 | 8 | 0 | 0 | 0 | 0 |
| 53 | Brett Moffitt | 0 | -5040 | 7 | 0 | 0 | 0 | 0 |
| 54 | Ryan Sieg | 0 | -5040 | 5 | 0 | 0 | 0 | 0 |
| 55 | Brendan Gaughan | 0 | -5040 | 4 | 0 | 0 | 1 | 0 |
| 56 | Darrell Wallace Jr. | 0 | -5040 | 4 | 0 | 0 | 0 | 0 |
| 57 | J.J. Yeley | 0 | -5040 | 4 | 0 | 0 | 0 | 0 |
| 58 | Elliott Sadler | 0 | -5040 | 3 | 0 | 0 | 0 | 0 |
| 59 | Carl Long | 0 | -5040 | 3 | 0 | 0 | 0 | 0 |
| 60 | David Starr | 0 | -5040 | 3 | 0 | 0 | 0 | 0 |
| 61 | Ray Black Jr. | 0 | -5040 | 3 | 0 | 0 | 0 | 0 |
| 62 | Regan Smith | 0 | -5040 | 2 | 0 | 0 | 0 | 0 |
| 63 | Ross Chastain | 0 | -5040 | 2 | 0 | 0 | 0 | 0 |
| 64 | Josh Bilicki | 0 | -5040 | 2 | 0 | 0 | 0 | 0 |
| 65 | Stephen Leicht | 0 | -5040 | 1 | 0 | 0 | 0 | 0 |
| 66 | Mark Thompson | 0 | -5040 | 1 | 0 | 0 | 0 | 0 |
| 67 | Justin Marks | 0 | -5040 | 1 | 0 | 0 | 0 | 0 |