Honda says F1 engine nearly at 'decent level'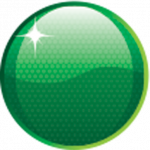 Honda says that its Formula 1 engine is getting close to a "decent level" despite more scathing criticism from Fernando Alonso after the Brazilian Grand Prix.
Alonso scored points in consecutive races for the first time this year when he finished eighth after qualifying his McLaren-Honda in seventh.
The Spaniard pressured Williams-Mercedes' Felipe Massa throughout the race but could not manage to overtake, finishing less than half a second behind.
Alonso stated post-race that "the lack of power was amazing" and "is quite worrying for Toro Rosso next year".
However, Honda F1 project leader Yusuke Hasegawa was far more upbeat about the performance.
"Since Monza, our package and engine performance is almost at a decent level," Hasegawa told Autosport.
"It depends on the circuit characteristics. Sometimes the Williams and Force India is quicker. Sometimes, Williams, Force India and Renault is almost the same level of performance.
"We could maximise the current engine performance in Brazil, which is encouraging.
"From a power point of view, we're a little bit behind the other engines. We are closing the gap, but we're not there yet.
"We've had no (reliability) issues which is very encouraging."
Hasegawa believes Alonso's result in Brazil demonstrates the progress McLaren-Honda has made as a partnership since the start of the year.
"As a total package point of view, that was our position, where Fernando finished," he said.
"We are quicker than Williams and we are almost the same level as Force India.
"It's a shame that we could not overtake the Williams, but we are happy to protect the position from (Sergio) Perez."