Hamilton: Brazil drive highlighted F1 passing flaw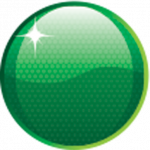 Lewis Hamilton says that Formula 1 specifications are 'flawed' with respect to passing despite driving from rear of grid to fourth in Brazil.
Hamilton made 10 passes at Interlagos, but claims that his drive through the field would have been more difficult at other tracks, where bigger pace discrepancies are required to overtake.
"When I was in GP2 that was good fun, it was easier in GP2 to overtake," said Hamilton.
"(With) the way their floors are it was easier to be close and to come back through the field.
"(Interlagos) is actually a racetrack where it is difficult to get past, but the delta is slightly smaller than it is in other places.
"If you look at most of the circuits we go to, the delta to be able to overtake the car in front is usually a second and a half, or something like that.
"You've got to be a second and a half faster, that's a whole tyre compound and a bit.
"So that just shows there's obviously a flaw in the cars' design, and whilst the cars are fantastic this year, that's an area we can improve on for the future."
The world champion also denied that reverse grid would make F1 more entertaining.
"You didn't see the top four move around, did you?" he said when asked about the concept.
"So reversing the grid, you'll just reverse that role, and it'll be the same."
Hamilton felt the wider 2017 tyres helped his Brazilian GP progress too.
"I've loved driving this year's tyres, I kind of think 'why did we not have these big tyres before?'" he said.
"What's the next step? Can we make them bigger, do we get more grip from them in the future?
"Ultimately more mechanical grip means we can do more on track and we get more racing, and that's what we need."