Alonso logs over 100 laps in first LMP1 test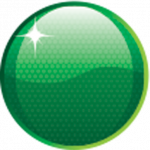 Fernando Alonso has driven 113 laps in a Toyota LMP1 car in the World Endurance Championship rookie test at Bahrain.
Alonso, in his first drive in an LMP1, lapped at a personal best 1:43.013s during the three-hour afternoon session in the #8 Toyota TS050 Hybrid.
That lap was nearly 0.7s than his best in the two-hour morning session, a 1:43.709s.
Alonso's fastest lap of the day compared with the 1:42.381s set by Toyota regular Mike Conway aboard the #7 car in the afternoon.
The McLaren Formula 1 driver, who has targeted a Le Mans 24 Hours win as part of his bid to clinch the unofficial triple crown of motorsport, joined Conway in a Michelin tyre test during the afternoon.
Toyota Motorsport GmbH technical director Pascal Vasselon stressed that Alonso did not go for a quick time at any point during the day.
"We did not do any low-fuel runs and we did not do any quali runs — there was no trophy today to win," he said.
"We've done a bit more work with Fernando.
"After getting more familiar with the car this afternoon he did some tyre testing, complementing what Mike (Conway) has been doing in the other car."
Alonso, who is currently 15th in the 2017 F1 drivers' championship, described the test with Toyota as "a great day".
"I think a test in an LMP1 is always a nice thing for any racing driver; these cars are amazing to drive and are very consistent in the stints," he added.
However, he refused to be drawn on the likelihood of him joining Toyota for Le Mans next year.
"One day it would be nice (to race in endurance)," he said.
"I don't know when, but endurance is one of the goals for me in the future after F1."
Vasselon also refused on to comment on the chances of Alonso rejoining Toyota for its next scheduled test at Aragon at the start of December.
"At the moment it was just a fantastic opportunity," he said.
"We have time now to think about the future."
Nick Tandy and Earl Bamber tested for the factory Porsche GTE Pro squad in the afternoon the day after their final outings in a 919 Hybrid LMP1 car.
They look certain to rejoin Porsche's IMSA SportsCar Championship team in North America for 2018.