Ferrari scuttled Red Bull engine rule change call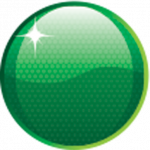 It has emerged that Ferrari knocked back a Red Bull Racing attempt to have Formula 1 reverse its reduction to three engines per entry for 2018.
F1 has already drawn heavy criticism this year for a spate of grid penalties and there are concerns that reducing the engine allocation for each entry by another engine next year will exacerbate the situation.
According to reports, RBR team principal Christian Horner raised the matter again at the pre-Brazil Grand Prix Strategy Group meeting in the hope of maintaining the four-engine limit.
However, Ferrari is believed to have refused due to its efforts to make its engines reliable enough to make the three-engine limit.
A unanimous stance from the teams would have been needed to change the rule back to four engines per car.
It is not the first time that RBR has tried to steer F1 away from cutting back to three engines, with Horner having raised the matter already earlier this year.
Speaking at the Italian Grand Prix in September, Horner said he had hoped other teams would see sense.
"I tried to get it changed at an earlier meeting in the year, but there was no support for it," he said.
"I would hope that there would now be a different outcome, with teams staring down the barrel of further penalties between now and the end of the year."
World champion Lewis Hamilton added to the criticisms of the three-engine rule in Brazil last weekend because of fears that drivers would be constantly having to manage mileage in 2018.
"I don't like the idea of going to three engines, I think that sucks," he said.
"We should be able to push more. Sprinting is what we're missing in F1."