VIDEO: ARC Rally Australia Day 2 highlights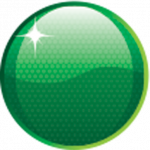 A round up of the second leg of the Australian Rally Championship finale at Kennards Hire Rally Australia.
Coffs Coast Rally Team's Nathan Quinn is looking down the barrel of his first CAMS Australian Rally Championship if he can finish the third and final leg of Kennards Hire Rally Australia on Sunday.
Quinn has done everything right so far, winning both days but with Subaru do Motorsport's Molly Taylor holding down second outright heading in to day two, it was not going to be enough for Quinn to bridge the 30-point gap in the title standings.
All that changed late on Saturday, when Taylor and co-driver Bill Hayes were left stranded roadside with engine dramas following the day's fifth stage.
Unable to compete in the final 'Destination NSW Super Special Stage', Taylor and Hayes waved goodbye to their hard-earned day two points and are still assessing the damage.
The Subaru do team will be working hard overnight to enable Taylor and Hayes to rejoin tomorrow and accumulate some points.