Superbike rider dies at Macau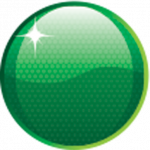 Superbike rider Daniel Hegarty has been killed at the Macau Motorcycle Grand Prix.
The 31-year-old crashed on lap six of the race at Fisherman's Bend, losing his crash helmet in the process.
Race organisers red flagged the race and elected not to restart the heat.
Hegarty, who was racing for Topgun Racing Honda, succumbed to injuries while being transferred to hospital.
"Daniel's family and team have been contacted, and the Committee will ensure every assistance is extended to them," read a statement from race organisers.
"The Macau Grand Prix Committee extends its deepest sympathies to the family and friends of Daniel."
The British rider was competing in his second Macau Motorcycle Grand Prix having finished 16th last year.
Hegarty was a regular competitor at the famous Isle of Man TT road race since 2011.