Schumacher's last Monaco winner sells for nearly $10m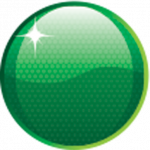 The Ferrari which Michael Schumacher drove to victory in the 2001 Monaco Grand Prix has sold for a record of nearly AUD 10 million.
Chassis #211, which Schumacher won the 2001 world drivers' championship with, went under the hammer at the Sotheby's Contemporary Art Evening Sale in New York.
It sold for USD 7,504,000, nearly 10 million Australian dollars at current exchange rates, a record for modern Formula 1 cars.
A portion of proceeds from the sale will be donated by the former owner to Michael Schumacher's Keep Fighting Foundation.
The car is not only famous for being Schumacher's final Monaco winner, but also the car in which he won the 2001 Hungarian GP, the race that clinched his fourth title.
He won nine races in total during the 2001 season, securing a second consecutive title for Ferrari with nearly twice as many points as McLaren driver David Coulthard, who finished the season in second.
Chassis #211 was sold as part of a USD 310.2million (AUD $410 million) worth of auctions at the Sotheby's sale, with 96 percent of lots finding a buyer.
Its USD 7 million price tag is well over the USD 4 million that it was expected to fetch.