Pirelli working on new wet F1 tyre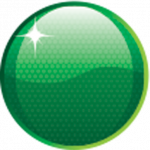 Pirelli is developing a new wet weather tyre for Formula 1 but would need permission from the FIA to introduce it midway through next season.
The tyre will not be homologated in time for the season-opening Australian Grand Prix, and rules do not allow for Pirelli to modify its tyres after the start of the season.
However, Pirelli is hoping that it will be given special dispensation by the FIA to introduce the new wet during the year.
Pirelli F1 boss Mario Isola confirmed that any 2018 tyre will need to be homologated by December 1 but he hopes the FIA will allow a delayed introduction if it proves to be better.
"We are developing a new wet tyre," he said.
"We did a few tests this year, but we need to make some further development before changing the current one.
"So, we have some ideas we are testing – more than testing, we are making some simulations.
"If we find a wet-weather tyre that is a big improvement compared to the current one, I would ask Charlie (Whiting, F1 race director) to consider the introduction of a new wet tyre during the season.
"For me it's nonsense that if you have a better product available for the wet, where it's a matter of safety and so on, why we shouldn't introduce it, considering that at the end of the day all the teams have the same problem? We're not making a special tyre for anybody.
"I can understand the rule on the dry tyre, because you can change the balance inside the championship, you can give an advantage to one team or the other.
"But we are talking about wet tyres or intermediates, which we don't use very often during the season.
"If we have a real improvement we should ask, at least, and then we'll see what happens."
Pirelli trialled a prototype intermediate tyre in Free Practice 1 at the United States Grand Prix last month, although the track dried quickly.
The company was hoping to get more running with it in Brazil, and prototypes were mounted for all cars in anticipation of rain, but Friday running was held in dry – so the tyres had to be scrapped.
"We were able to test the new intermediates in Austin," said Isola. "It's a softer compound, but same construction.
"The result was in line with our expectations – warm-up was better, grip was better, but the result is that the compound is much softer than we were expecting.
"The gap between the current intermediate and the prototype is bigger than what we expected."