Danica Patrick announces retirement plans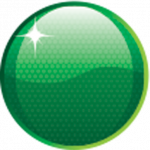 Danica Patrick has confirmed that she will no longer run full-time in NASCAR beyond this year as she announced a return to the Indianapolis 500.
Patrick will see out her career with starts in NASCAR's Daytona 500 and IndyCar's flagship race in 2018, which are likely to be her swansong to motorsport.
A clearly emotional Patrick made the announcement ahead of the final race of the 2017 NASCAR Cup Series at Homestead-Miami Speedway.
"I don't think I was necessarily pushed into this. I should be doing this. I feel like this is where my life should be headed," said the 35-year-old.
"Sometimes we just get nudged there. I was definitely faced with situations at the beginning of the year I have never faced before.
"I never had sponsor issues. It made me think about things. I am excited about the next phase, trust me."
Patrick also said that the return to the Indy 500 was her idea, having made her name initially in IndyCar.
"I'm not totally done," she said. "I'm going to do the Daytona 500 next year and the Indy 500. I'm really excited about that. I think it's going to be a great way to cap it off.
"I never thought I would do it. I really didn't," she added regarding racing an IndyCar at the Brickyard.
"I always thought in my head never, but I never said never because I know better and thank God because here I am.
"It was really a conversation with my agent, Alan (Miller).
"We ran through so many different ideas, different teams, different scenarios, just do these races, just do this race … and I have been much more in flow with it.
"I have not poked and prodded and asked many questions; I have wanted all this to unfold naturally and what was going to be was going to be."
Patrick has not yet locked in which team(s) she will race with next year.