Viñales confused by loss of pace in MotoGP test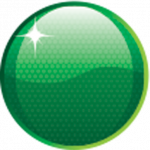 Maverick Viñales admits that he does not know why he was so much slower on Day 2 of the Valencia post-season MotoGP test after being fastest on Day 1.
Vinales rode both the 2016 and 2017-spec Yamahas on the Tuesday and reported good feelings with both.
He rode both chassis the following day but could only manage to finish sixth-fastest and was half a second slower.
"(The) first day was not so bad so I'm quite happy with the first day, I was feeling really good," he said.
"(Wednesday) was a totally different day. We lost, per lap, 0.3-0.4s. Same bike.
"Something still we don't understand, and to decide which chassis to take, which way to take, you have to be very clear and sure about the decision."
Yamaha will next test at Sepang next week, where Viñales says he will continue trying out both the 2016 and 2017 chassis.
"For sure we have to test more. It's difficult to take a decision (on the 2018 specification) right now," said Viñales.
"We have to continue working, continue testing the things. When you can do two or three full days in a good mood, you can decide.
"But right now, it's very difficult.
"With the '17 I have better traction and better acceleration, and with the '16 I feel better with the front. It's what I was feeling during all the year.
"Finally let's see – (whether) we take the '16 and we work to make the acceleration good, or we get the '17 and try to make especially the brakes and the corner speed better.
"We have to decide which way is the easiest to be fast."
Fellow factory Yamaha rider Valentino Rossi only rode the 2016 chassis on Wednesday, as his task was to test a new engine and compare it with the old one.
"It was a long day but productive," said Rossi.
"(We're) trying to have more power without losing the character from the bottom (low revs) and the smoothness from the bottom.
"We tried some different things and we had some positives and negatives but it's not so bad.
"At the end I decided what is my favourite and now we'll confirm in 10 days in Sepang if it is the same or something else."
Both Viñales and Rossi rode 2016 chassis during the Valencia race, switching from the 2017-specification only on the Sunday morning.