Toro Rosso confirms Hartley and Gasly for 2018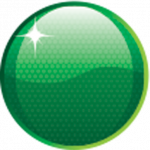 Brendon Hartley and Pierre Gasly have been confirmed as the line-up for Toro Rosso in F1 for 2018 rounding-out a remarkable period for the Kiwi racer.
Hartley stepped-in to the seat at the US Grand Prix following his outstanding run with Porsche in the World Endurance Championship, which has included two titles and victory at the 24 Hours of Le Mans. It was a trial period after it appeared his Formula 1 dreams appeared over many years ago.
Hartley is rounding-out his time with Porsche this weekend when it closes the door on the 919 Hybrid at the final round of the WEC in Bahrain.
"Really amazing to be confirmed as a Formula 1 driver for next year with Toro Rosso," said Hartley.
"It's very satisfying to have converted an opportunity that came as a surprise into a 2018 F1 drive, I couldn't be happier!
"Dreams can come true. I'm now going to carry on working harder than ever in order to finish this busy end of season on a high and start the new year as strong as possible… Bring it!"
Next week's Grand Prix in Abu Dhabi will be Pierre's fifth Formula 1 weekend and Brendon's fourth, gaining vital experience in order to start the 2018 season with already a good understanding of the sport and, at the same time, getting to know the team better.
"We're really happy to have Pierre and Brendon confirmed so early by Red Bull as our drivers for 2018", said Team Principal, Franz Tost.
"During this last part of the year they've shown that they're ready for Formula 1, getting to grips with the car quickly, showing good performances and always demonstrating to be prepared for the challenge. We have been truly impressed by their steep learning curves.
"As we know, F1 is something that not all drivers can adapt to this fast! Therefore, we're looking forward to having a full year with them; one where we can hopefully provide them with a good package which, combined with driver consistency, can surely put them in the best possible situation to deliver.
"I'm sure they will keep pushing hard and fight for strong results, together with the team."