Ogier '99 percent' sure on his 2018 WRC decision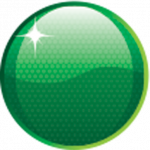 Sebastien Ogier says his mind is "99 percent" made up about his future in the World Rally Championship.
The WRC champion had hoped to deliver news of his 2018 plans at this week's Rally Australia, but Autosport has reported that any firm direction is unlikely to be decided before series personnel return to Europe.
Ogier is understood to have ruled Citroen out, and is choosing between remaining at M-Sport and retiring from rallying altogether.
Asked about the timing of an announcement of his future, Ogier replied: "I don't remember the rally when I said it's coming soon, but it was a long time ago. I don't dare to say anything about the date.
"In one month the Monte entry list is closed and you will know if I'm on the list."
M-Sport team principal Malcolm Wilson said he was making progress in meeting Ogier's wage demand for next season, but reiterated that he could not and would not make any financial moves that might jeopardise the team or his company.
One source close to the two parties said: "You'd have to say right now that Seb must be looking to continue next season, otherwise why would he allow Malcolm to keep chasing the deal?"
Ogier underlined that he wanted to know his future as soon as possible.
"Honestly, I am not playing a game," he said.
"I don't like to be in this situation and not able to tell you what is happening.
"I have made the decision, I would say, 99 percent."
Ogier kicked off the Kennards Hire Rally Australia season finale this morning.