Mikkelsen jumps to early lead at Rally Australia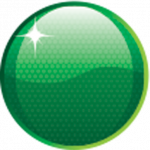 Defending Kennards Hire Rally Australia winner Andreas Mikkelsen has taken a handy lead after the opening morning group of stages outside Coffs Harbour.
Making use of his lower starting position and swept roads, the Hyundai driver won all three stages to take a 16.6s lead from Citroen's Kris Meeke.
The Northern Irishman finished the second stage with a cut tyre before he left the road and had to reverse to get back-up on the road on Stage 3.
"It has been a really good morning," said Mikkelsen.
"I'm very happy with the car, it's doing what I want it to do. We are really enjoying our time in the car and these beautiful stages."
Just behind on his Rally Australia debut was Craig Breen (Citroen) who was second quickest on the day's third stage.
World Champion Sebastien Ogier was forced to switch to the manual gearshift lever after issues with the paddle shift on the second stage. That was traced to an electrical problem and he was able to re-engage the paddle shift on SS3.
Added to that was the road sweeping issue as the first car on the road.
He was able to stay in touch after the opening 9.71km Pilbara I stage, but over the longer two stages of Eastbank I (19.05km) and Sherwood I (26.68km) the sweeping saw him drop 28.8sec behind.
The good news is that stages are repeated in the afternoon making for more even conditions for all crews.
Back of the leading trio was Thierry Neuville, Ott Tanak Jari-Matti Latvala and Hayden Paddon.
A minor intercom issue and a broken front diffuser for Latvala on the opening stage. A lost rear diffuser for Tanak amongst the issues reported by the crews.
"Grip's a lot lower than we expected, road not really cleaning, sandy to the road base," said Paddon.
"Dust does not bother me but maybe it affects others."
A tough morning for Esapekka Lappi who dropped 67sec on the second stage alone when he lost power steering and had a spin in his Toyota. Coming into service he was over three minutes off the lead.
Stephane Lefebvre lost time in the opening stage with a puncture. With his spare used, he took a cautious approach in his Citroen on the following two stages.
Running on DMack tyres, as compared to the Michelin rubber the other crews use, Elfyn Evans lost ground to sit 43.4sec off the lead.
All teams head to service before repeating the stages this afternoon. This evening is the twin-run on the Destination NSW Superstage on the Coffs Harbour beachfront.
POSITIONS: Rally Australia – After SS3
| | | | | | |
| --- | --- | --- | --- | --- | --- |
| POS | # | DRIVER | Car | TIME | DIFF 1ST |
| 1. | 6 | Andreas Mikelsen | Hyundai | 28:04.6 | |
| 2. | 9 | Kris Meeke | Citroen | 28:21.2 | +16.6 |
| 3. | 8 | Craig Breen | Citroen | 28:22.3 | +17.7 |
| 4. | 5 | Thierry Neuville | Hyundai | 28:25.3 | +20.7 |
| 5. | 2 | Ott Tanak | Ford | 28:25.5 | +20.9 |
| 6. | 10 | Jari-Matti Latval | Toyota | 28:25.7 | +21.1 |
| 7. | 4 | Hayden Paddon | Hyundai | 28:26.6 | +22.0 |
| 8. | 1 | Sebsatien Ogier | Ford | 28:33.4 | +28.8 |
| 9. | 7 | Stephane Lefebvre | Citroen | 28:38.5 | +33.9 |
| 10. | 3 | Elfyn Evans | Ford | 28:48.0 | +43.4 |
VIDEO: Rally Australia Stage 1-3 Highlights