Mercedes may look to high-rake car for 2018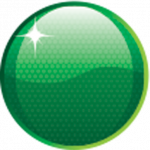 Mercedes is investigating running a high-rake design for its 2018 Formula 1 car in a bid to overcome the 2017 version's 'diva' behaviour.
The Silver Arrow has struggled for consistent balance from its long-wheelbase W08 this year, dominating at high-speed tracks but battling at tighter circuits.
While the wheelbase plays a part in that form, Mercedes believes that other factors have been more significant in influencing its performances.
One area being evaluated is whether or not it should pursue the high-rake concept put to good use by Red Bull.
Mercedes was spotted making major changes to its suspension set-up in Brazil last weekend, which could have been related to trials of the high-rake concept.
By running the front of the car low and the rear high, it is possible to create a form of ground effect through a combination of the front wing sealing the airflow and the diffuser performing better because there is more air flowing underneath it.
Getting the front of the car as low to the ground as possible is a challenge though, because the floor car bottoms out around the 'tea-tray' area.
The arrival of titanium skid blocks in 2014 was partly motivated to deter teams from high rake approaches, but Red Bull has been able to recover ground in this area.
Mercedes has begun experiments with higher rake angles now that the championships are won, and its car was seen sparking in Brazil as it floor touched the ground more than normal.
One of the biggest concept differences between Ferrari and Mercedes this year has been the wheelbase of the car.
Mercedes has gone much longer with its W08, an approach that it felt would pay off over the course of the season at the expense of performance on tighter tracks.
Despite the possible change to a high rake car, there is unlikely to be any significant change to the wheelbase.
Mercedes boss Toto Wolff has insisted that "we don't believe that any of the characteristics on the more difficult days have anything to do with the longer wheelbase".
He added, "We would like to keep the characteristics of the diva that we like, but getting rid a little bit of the difficulties.
"What you can see through the grid is that many people struggle in understanding why the car functions one day and not the other.
"So, there is a car development process now to identify the root causes of why we struggle and try to avoid it with next year's car.
"Obviously we are quite far down the process of designing the car."