AGPC decides against Albert Park modifications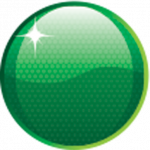 The Australian Grand Prix Corporation has elected to not implement an idea of modifying the Albert Park street circuit to make another overtaking opportunity.
According to reports in Autosport, the AGPC looked into altering the high-speed Turn 11/Turn 12 complex to make another hard braking point.
Under the plan, the back straight would have been extended to feed into a tighter left-hand corner.
With a new DRS zone in place, the idea was that it would create a new place to pass on the mostly-flowing layout.
However, it appears that the existing layout will remain unchanged in at least the short term.
The AGPC has confirmed that an investigation into making the changes yielded too few benefits to make it worthwhile, a view shared by Formula One Management following discussions between the two parties.
As a result, the current layout will continue to be used for the foreseeable future.
"Like everything we do at the Australian Grand Prix Corporation, we give consideration from all angles," AGPC CEO Andrew Westacott told Autosport.
"We have an ethos of continuous improvement which included looking at any opportunities for track changes. In looking at these opportunities, we undertook review with relevant parties and nothing beneficial presented itself."
While the layout change will not be going ahead in the short term, there are plans to resurface the 22-year-old Albert Park roads.
No strict deadline has been given for the resurfacing, although the AGPC has indicated that it is likely to be targeted "in the coming years".
As the Albert Park circuit is compiled almost entirely of public roads, even resurfacing works require significant and careful consideration from the AGPC to limit disruption to day-to-day traffic.
Considerations over closing public roads is likely to have played a large part in the layout alteration investigation as well.
Melbourne and the Albert Park circuit have an ongoing agreement to host the Australian GP until at least 2023.
The opening round of the 2018 F1 season will take place at the track between March 22-25.