Toro Rosso explains role in Renault engine stoush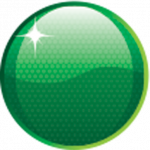 Franz Tost says that he felt compelled to defend his Scuderia Toro Rosso team as it became involved in a public slanging match with Renault during the Brazil weekend.
Renault intimated that STR's operation of its power units were a factor in its recent spate of reliability problems, with Cyril Abiteboul telling Autosport there were "never coincidences in this sport".
STR issued a statement in response denying fault and suggesting that Renault had actually played a role in the engine issues given that it is in competition as a factory team with STR for sixth place in the constructors' championship.
That infuriated Renault, and triggered a statement from Red Bull motorsport boss Helmut Marko that insisted the teams recognised they received equal treatment.
"I had the feeling that I had to say something," STR team boss Tost told Autosport.
"You know, that if the team is being criticised, and we feel this is not 100% correct, then we have to give a statement.
"This is what we did. Whether it's done correctly or not is another question.
"We just clarified our point of view."
Asked if the matter was now over, Tost replied, "I think so, I didn't hear anything any more, so that's it."
Renault scored one point at Interlagos thanks to Nico Hulkenberg's 10th place, so Toro Rosso still holds a slender four-point advantage in sixth, with Haas a further two points behind Renault.
Tost said the drop from sixth to eighth could be worth $6.5m in F1 prize money, making Abu Dhabi a critical race for all three teams.
"It's very stressful," he said.
"Regarding Toro Rosso we'll try to prepare in the best possible way, with as many reliable parts as we have.
"Regarding our power unit supplier we don't have this under our control, this is their decision."
Marko said the ongoing problems were frustrating for both Red Bull teams.
"Of course it's not satisfying," he told Autosport. "They haven't cured the problem yet, and they're running out of parts, and then the situation happens like it does.
"Unfortunately Toro Rosso was affected more than any other team, so that's why the emotion went up.
"We discussed it, we made a statement, and everything is okay.
"We are in a close fight with Renault for sixth position, but we are still ahead."
Marko said there were reliability worries over Max Verstappen's car in Brazil, following a change to a high mileage MGU-H for Saturday, but Red Bull hopes to avoid penalties in Abu Dhabi.
"We were worried about Max, so we were looking after temperature and revs for the MGU-H," said Marko, who watched Verstappen and Daniel Ricciardo finish fifth and sixth in Brazil.
"But five Renault engines finished.
"At least all the engines stayed together, and from this point of view we should start without penalties in Abu Dhabi, but it's not clear yet."
The Abu Dhabi Grand Prix takes place on November 24-26 (local time).