Latvala: Rally Australia stages in great condition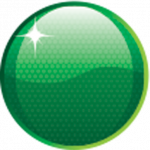 Toyota's Jari-Matti Latvala has praised the special stages for this weekend's Kennards Hire Rally Australia, describing them as the best conditions he's seen in the Coffs Harbour forests after completing reconnaissance ahead of the event.
Latvala and team-mate Esapekka Lappi were feeling confident ahead of the shakedown despite a difficult run at the recent Wales Rally GB.
"I must say honestly the organisers have been doing a great job with the roads as they are in the best condition I have seen," said Latvala.
"Over the years the roads have had some bumps and corrugations, but they seem to have smoothed them out for this year's event. Also, some of the bushes have been cut back to give it better visibility.
"I like these forest roads like Bucca and Sherwood which I think have nice characteristics."
Weather forecasts are predicting showers to interrupt this year's event, providing yet another variable for teams to conquer.
"Friday with some showers would be tricky in the covered areas, while a few showers on the open roads on Saturday would actually be a good thing," Latvala added.
"But I got a local guy tell me just now that it looks like the rain will miss us this weekend. But we will not make a call on the weather until the event gets underway."
Toyota is competing for the first time as a fully-fledged factory team since 1999 in Australia and the first time in the Coffs Harbour region.
Team boss Tommi Makinen was a master on the Western Australian roads in a Mitsubishi, now he's wanting to guide Toyota to the same type of success.
"It is a very famous moment and clearly very important for Toyota in Australia and really for the brand in Asia," said Makinen.
"The set-up for these conditions is tricky and very important.
"We noticed we had an excellent car for Finland, but after that we made some small changes and the car's performance was not there.
"I hope that our poor performance in the UK is behind us and after another small test we believe we have found the reason for that, so I hope our car can perform here.
"It is very important to do well here and for the whole team let them charge their batteries for the next season."
Teams will shakedown ahead of the ceremonial start later today.