DMACK ceases full-time WRC program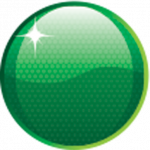 DMACK will not have a full-time entry in the 2018 World Rally Championship.
The British tyre manufacturer has been Michelin's only rival at the WRC's top level in recent years and took its first victory with Elfyn Evans in last month's Rally GB.
For the past two years it has entered a third M-Sport-run Ford under its own banner, for Ott Tanak in 2016 and Evans this season.
However, DMACK managing director Dick Cormack said his firm now wants to focus on further development of its tyres and its customer base.
"We've generated huge success for DMACK and made a significant contribution to the M-Sport team's title-winning season," Cormack told Autosport.
"But now it's time to step back from there; the commitment to competition this season has taken its toll on our test program.
"It's time for us to focus on further development in areas like our asphalt tyre and to be returning to the core customer base in areas like WRC2."
DMACK's efforts to move forward could mean working with a World Rally Car manufacturer other than M-Sport for the first time.
"We're talking to Malcolm (Wilson, M-Sport team principal) about next year, of course we are, but he understands there are other teams out there," said Cormack.
He would not be drawn on details of any negotiations with Hyundai, Toyota or Citroen.
"We know we're not ready to supply a main manufacturer for a full season yet," Cormack added.
"We know we have to work on certain areas before we get there, but as we've shown this year we have a rally-winning tyre which on a (manufacturer's) third or fourth car could be extremely valuable in terms of championship points next season."
DMACK will also scale back its potential commitment to the Junior WRC.
"We've put a proposal together, but it's not to the same level as it was," said Cormack.
"We have investors and shareholders we have to satisfy and, understandably, they want a fresh focus on the commercial side of the company.
"Our focus on winning the world championship remains absolute, but what we need next year is a season of development and reconnection with our key markets.
"This in no way means we're walking away from the WRC and if we can't find (a manufacturer) agreement then we will pick out some events and try to win those with a hired car."
Evans is believed to have already been assigned to one of M-Sport's main entries for 2018.