Brawn: F1 will address concerns over engine rules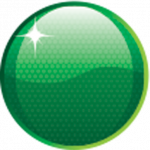 Ross Brawn says that Formula 1 will address manufacturers' concerns about proposed engine rules but will continue to work to replace the current turbo hybrid V6 power unit.
The proposals have met resistance from Mercedes, Renault, and Ferrari, after being presented to teams and manufacturers, both current and prospective, at the end of last month.
Concerns about a dramatic rise in costs and also that more standard parts would take away the manufacturers' individuality have stoked the criticism of the FIA and Liberty.
Speaking in the wake of the manufacturers' criticisms, F1 sporting chief Ross Brawn made it clear that the FIA and Liberty are ready to address the individual concerns that he suggests may have been triggered by the way the meeting was presented to teams and fans.
Reacting to Ferrari president Sergio Marchionne's outspoken remarks, and claims he could pull the Italian marque out of F1, Brawn said, "Let me say that Ferrari is a very important part of F1. I worked there for 10 years, I know what Ferrari represents.
"We want to find solutions so we don't lose Ferrari in the future. And I'm sure we can.
"Maybe we could have presented the rules in a different way, that could have avoided some of the conflict. And I put my hands up if that is something that we failed in.
"But maybe I was thinking too much like an engineer, and not enough as a diplomat."
Brawn thinks that worries about costs and standard part issues can be resolved, and a timing schedule has been proposed to ensure that existing manufacturers are not forced to spend too long running parallel development programmes.
"If we are really worried about the costs, we could say the current engines could have a freeze for that period," he said.
"There are solutions if we all want to work on it. What we don't want is to fire the starting pistol now and then within 12 months' time already find that some of the existing teams, those with the resources, are spending more money.
"Because even with the existing teams, some of them don't have the resources to get going."
On the standard parts issue, he believes that there is a way forward to bring down costs in the hugely expensive areas of the engines, such as injectors, that will not prevent car makers from boasting of their own engine identity.
"I recognise it is important to keep the identity of a Ferrari or Mercedes engine," he added. "Ferrari need to be able to say 'that is our engine'. I completely get that and we don't want to spoil that.
"So we are very happy to find a solution where Sergio feels comfortable he has a Ferrari engine in the back of his F1 car.
"And we need to understand from the manufacturers, in detail, what are the technologies that they want to retain that they feel are relevant for their road cars. I don't think we have crossed that boundary.
"But now the proposal is on the table we need to meet with their people and understand what it is that they are comfortable with and what they are not."
Following extensive analysis of the costs and technical implications of the current V6 turbo hybrids, the FIA and Liberty are clear though that the current engines cannot remain beyond 2020.
It is felt the ongoing performance spread between the best and worst engines is not good for F1, that costs are far too high, and that the current grid penalty system for engine component changes has got out of hand.
"It (the current engine) is very expensive, it doesn't make any noise, and it has componentry that, in order to try to control the number of uses, is creating grid penalties that make a farce of F1," stated Brawn.
"There are big differentials of performance between the competitors and we are never going to get anyone else to come in and make engines.
"We have the four manufacturers we have now and maybe we will lose one or two of them if they continue the way they are. So we can't leave it as it is."
Brawn does not see any issue that makes it impossible to come to an agreement over the specific changes proposed for 2021, and he is open to listening to the manufacturers.
"If a manufacturer can demonstrate that there is a better way of doing it than what has been proposed, ie it is cheaper, it is more appealing to the fans, it is something that a new supplier could engage with, then why not?" he said.
"We think with the expertise that we've got and the work we've done, these are the solutions that can work.
"If somebody suggests another solution that they think will achieve the same objective, we are not going to say no."
However, one key battleground will be over whether or the MGU-H remains, with Brawn especially sceptical that it has a place in an F1 that has louder engines, brings down costs and is simpler and lighter.
"That is a difficult one, because I don't see how it achieves the objectives," he said. "I don't think if you put those objectives down, how does it achieve it?
"So it is a discussion point, but I think it will take some convincing.
"If you look at the set of objectives that we all agreed to, it is hard to see how it meets those objectives and I am not sure it is road relevant anymore."