A third BMW GT4 entered in Bathurst 12 Hour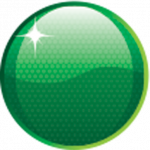 There are set to be at least three BMW M4 GT4s taking on the 2018 Liqui-Moly Bathurst 12 Hour after confirmation of an entry for New Zealander Kent Baigent.
Baigent's announcement comes off the back of those of BMW Team SRM and Tony Longhurst, who will also campaign GT4s from the Bavarian marque.
A racer himself, 69-year-old Baigent drove a BMW and other makes in the Bathurst 1000 in the mid-1980s.
"It's exciting to be returning to Bathurst again, and with another BMW," he said.
"In 1985, our 635CSi stood up well for us finishing fifth with Neal Lowe, behind the Jim Richards/Tony Longhurst 635CSi, Cecotto/Ravaglia in a 635CSi and of course the two Walkinshaw Jaguars.
"Following that it was the Nissan Skylines with Team Nissan NZ and Graeme Bowkett."
Baigent, who continues to race in New Zealand in a BMW M3 GTR, will name his driver line-up at a later date.
Aside from the BMWs, there are already entries for GT4 cars in the form of M-Motorsport's two KTM X-Bows and Porsche Caymans out of Brookspeed Racing and Pro-Sport Performance.
The entries are among 55 received so far, including 35 GT3 cars, with entries closing in just under four weeks' time.
Event director John Casey hailed the continued growth in the GT4 class.
"After strong growth this year, the GT4 class will comfortably have more than 10 entries in 2018," said Casey.
"With a trio of BMWs, the KTM X-Bows and a host of Porsche Cayman's – and more yet to be announced – the GT4 class is shaping up to be highly competitive.
"Overall, entries are tracking above 2017 levels which is very pleasing.
"What is even more notable is the continual increase in depth and quality of those entering the race, which will make for an even better show in February."
The 2018 Bathurst 12 Hour takes place on February 2-4.