New-generation LMP1s could resemble road cars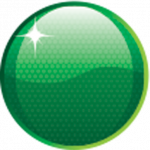 The next generation of factory LMP1 World Endurance Championship cars could take the form of the manufacturers' road cars.
The proposal has come from meetings set up by the FIA and Automobile Club de l'Ouest to formulate new regulations which will take effect from the 2020/21 season.
It is hoped that such a move would boost manufacturer interest in the LMP1 class.
ACO sporting director Vincent Beaumesnil confirmed that rules to create something akin to the GTP prototypes of the late 1990s and early 2000s were "one of the options".
However, he said it was not the right time to elaborate on the plan.
"We are right in the middle of it so we prefer to take a bit more time before really explaining it," Beaumesnil told Autosport.
Toyota Motorsport GmbH technical director Pascal Vasselon explained that the idea of the proposal was to "make sure the bodywork supports better the manufacturer's products".
"At the moment an LMP1 is a kind of generic prototype and you have to paint it to put your mark on it," he said.
"The idea could be to go towards bodywork that is clearly closer to real cars — it could interest manufacturers who at the moment who are not interested in a generic LMP."
Vasselon suggested that the styling would be much more extensive than in IMSA's Daytona Prototype international class in North America.
The DPi rules allow for changes to the front and rear bodywork, as well as the sidepods, of the LMP2 base car in order for a manufacturer to introduce its styling cues.
The idea would borrow a key element from the latest GTE regulations introduced ahead of the 2016 WEC season.
Competing manufacturers would be given an aerodynamic performance window in which their car would have to sit to ensure a level playing field.
What is not being proposed is that the P1 division moves towards the introduction of hypercars such as the Aston Martin Valkyrie or the LaFerrari.
There appears to be a consensus that racing homologated road cars would not facilitate the reduction in costs that is a key target of the rulemaking process.
The new rules would continue to allow the manufacturers to showcase their energy-retrieval technology.
Vasselon insisted there as still a desire to "keep the technology challenging".
The rulemakers are attempting to have the framework of the 2020/21 LMP1 regulations in place to go before the next meeting of the FIA World Motor Sport Council in early December.
But Beaumesnil stated that it was "more important to reach the correct decisions" than hitting that deadline.