Hamilton: F1's new three-engine rule 'sucks'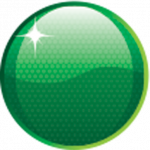 Formula 1's restriction of three engines per season in 2018 "sucks" according to Lewis Hamilton.
From next year, each entry will be limited to three power units, down from four, and only two per year for some elements.
Hamilton claims that he has already been very conservative with his engines this year and believes that such behaviour detracts from the sport.
In Brazil he had a brand new engine that only had to do two events, which meant he could push it much harder and run higher power modes for longer.
"This is the first time I've pushed an engine like that," he said when asked about his Interlagos settings by Autosport.
"It was nice, normally you're managing it.
"Ultimately they test these engines to a certain limit, and then they set a limit below it as the limit, and they tell you this is how much mileage you have in the race, but I always come in way, way under. I always look after it more than I need to.
"I often turn the engine down and they keep telling me to turn the engine up, and I'm (saying) 'No, no, no, I prefer it to stay down, and I'll figure out a way to catch up in another way.'
"I guess that's just through fear of pushing it a little bit too much, like the engine blowing up in Malaysia last year.
"To be able to push the engine (in Brazil) makes me think, I don't like the idea of going to three engines, I think that sucks.
"We should be able to push more, sprinting is what we're missing in F1."
The world champion said that the difference between the performance he had in Brazil and the conservative pace of the race leaders was thought-provoking.
"If you look at the front guys, they were managing, and that's generally what we are doing when we are in front," said Hamilton.
"I don't think that's exciting for people to watch.
"When it rains, because you don't have those limitations, or the races where Max (Verstappen) has been coming through the back, those have been the most exciting ones.
"How do we provide that for the future? I'm not sure that cutting down the engines is helping it in that direction."
Hamilton is also frustrated by the current high F1 minimum weight limit, which increases further with the addition of the halo next season.
"The fact that nowadays we've got this 100kgs (of fuel), the car is going to be a bus next year, it's going to be so heavy, it's going to be like a bleeding NASCAR," he said.
"So heavy, the braking distances get longer, the brakes are always on fire, on the limit.
"I know it sounds negative, but just as a racer who wants a fast, nimble car, that I can attack always, every single lap, unfortunately that's not what we generally have."