Wet weather could be a factor at Rally Australia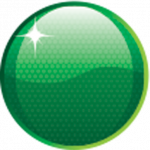 Rally crews and teams are keeping an eye on the weather as crews they hit the forests for reconnaissance ahead of this weekend's Kennards Hire Rally Australia.
Despite the Pacific coast region's reputation for dry, warm weather, rain is forecast for Saturday and Sunday, which will provide an added variable for teams.
The conditions could suit drivers such as Thierry Neuville of Belgium, who is hoping to clinch second place in the series aboard his factory-run Hyundai.
WRC rules require drivers ahead in the standings to start early in the order on the opening day, Friday.
In dry conditions, they're disadvantaged by having to sweep away loose gravel with their cars, but the position is reversed when wet roads slow following cars.
"It's going to be a tough contest. Like every single round this year was pretty demanding, pretty, tough; it's going to be the same here," Neuville said.
"I hope it's going to be a little bit wet on the weekend, which should give us a bit more opportunity to be on the podium, bring back maximum points for the team and a win as well.
"If it stays dry, there will be some road-cleaning conditions – it might be tough for us being second on the road."
Citroën's Kris Meeke and 2016 Australia winner Andreas Mikkelsen (Hyundai) are among those who would have an advantage by starting further down the order if it stays dry.
"If it's a completely dry event, for sure, like most events in the WRC it's about ultimate speed," said Meeke.
"If it's wet, everyone knows that with the red dirt here if it gets wet and muddy it's like driving on ice. It can be hellishly tricky.
"That will turn the event on its head. It becomes more of a marathon to get through – it's so easy to make a mistake.
"Let's see what Mother Nature has to bring, but hopefully whatever the conditions are we're in a position to fight for a win."
Meeke said he was looking forward to tackling the 50-kilometre Nambucca stage on Saturday, which he described as one of the best stages in the WRC.
"It's got a particular flow to it, a nice rhythm, some really technical sections in the forest and when you can see the wide-open spaces it's beautiful to drive," said the Northern Irishman.
"50 kilometres of Nambucca is pretty special."
Kennards Hire Rally Australia kicks off with a free Rally Show and Ceremonial Start in the main street of Coffs Harbour on Thursday afternoon.
Competition starts on Friday morning and continues over 318kms and 21 stages to the finish on Sunday afternoon in the Wedding Bells State Forest, just north of the city.