Red Bull sacrificed pace for reliability in Brazil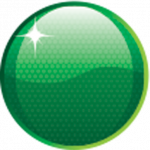 Red Bull Racing says that reliability concerns caused them to run more conservative engine settings in Brazil which left them uncompetitive against Ferrari and Mercedes.
RBR had won two of the preceding four races and was on the pace in practice and qualifying in Brazil, but Max Verstappen did not threaten for victory on his way to fifth.
Team principal Christian Horner says that a recent spate of reliability problems for Renault engines, which has also affected sister team Scuderia Toro Rosso and the factory Renault team, prompted RBR to turn down engine performance.
When asked by Autosport to explain RBR's lack of race pace, Horner replied, "Circuit layout, and we've run pretty conservative engine-wise to be honest with you.
"The way that the race panned out, Max was having to take so much out of the tyre to go with the leading group, and you could see, if he got within two seconds, it started to damage the tyres.
"Early on, he thought he was quicker than Kimi (Raikkonen), but then the tyre started to get into a few issues and then you start to be restricted in your stint length.
"So it was one of those days where we just didn't quite have enough pace to mount a challenge to the cars ahead."
Daniel Ricciardo finished sixth in the second Red Bull after a grid penalty and a first-lap collision that caused a puncture.
Although annoyed that the lack of engine performance hampered RBR's bid for another podium finish, Horner admitted that after recent reliability problems, and given a shortage of parts, it would have made little sense to try to push things to the limit.
"I think after all the problems that there have been, it was perhaps the more prudent approach to the race," he explained.
"And this layout is different, it's very power sensitive, more so than Mexico."