Honda MotoGP team boss resigns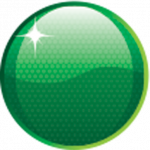 Factory Honda MotoGP team principal Livio Suppo has decided to leave the team.
Suppo will quit the championship altogether to "pursue new challenges" according to the Honda Racing Corporation statement which advised of his departure.
"I thought at the end of the day it was the right decision to leave now," said Suppo in a press conference in Valencia on Monday.
"I still have a one-year contract with HRC but at the moment HRC has everything under control for next year; riders and sponsors are under contract, so most of my job is already done for next year.
"Inside me I wanted to change my life, so I prefer to do it now in order to allow HRC to organise themselves and plan the future.
"It's not easy because (MotoGP) has been my life for so many years, but I'm sure it's the right choice for myself and my family.
"I wish all the best to HRC, they have two fantastic riders, strong engineers so I'm sure they'll continue to be strong in this championship."
Suppo, 53, made the switch from rival manufacturer Ducati in 2010, joining Honda Racing Corporation as marketing director before stepping up to the role of communications and marketing director the following year.
In 2013, he was promoted to team principal, a role has held since.
Suppo has overseen five riders' titles, four for Marc Marquez and one for Casey Stoner, in his time at Honda.
He also led Ducati to its sole MotoGP title so far, with Stoner in 2007, during his seven-season stint there.
Suppo will not be replaced as Honda team principal in the immediate future.