Audi to imminently lose key Formula E engineer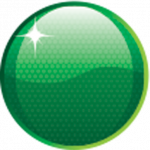 One of the Audi Sport Abt Formula E team's key engineers will exit the team after the start of the upcoming season.
Franco Chiocchetti has been with Abt since 2001, working on the team's DTM and GT programs before its entry into Formula E.
He held the role of technical director and has served as race engineer to current drivers' champion Lucas di Grassi until the present time.
Chiocchetti was also moved into a head of track operations role for the 2017/18 campaign when the team become a full Audi factory effort.
He is expected to remain part of the team for at least the Hong Kong opener, while Autosport reports that the team has identified his replacement from those already "fully involved" in the Formula E project.
A spokesperson for Abt thanked Chiocchetti "for all he has done as an Abt team member and wish him all the best for new challenges in the future".
Though Abt ran di Grassi to the 2016/17 drivers' title it was still outgunned by Renault e.dams in the teams' championship, and has not produced the best powertrain in either of Formula E's two seasons of open-technological competition.
But after a significant increase in resource following Audi's takeover of the entry, the team looked the most impressive in pre-season testing.
As a mainstay of the Abt engineering team from the beginning in Formula E, Chiocchetti had been one of the key figures during the off-season transition to full Audi status.
"The thing we noticed the most is the amount of manpower that is now involved, and also their know-how," he told Autosport at the official launch of the team at the end of September.
"I wouldn't say it's excessive but compared to what we had at Abt it's a big step forward.
"We started at Abt basically at grassroots and the Audi guys have so much knowledge.
"It's been quite a good mixture, we've had the experience of the series, they've had the knowledge of the powertrains.
"It's been quite an interesting mix because the best technical solution is not always the best in FE.
"You need to find a happy medium and this is where we as a team were important in the development role, to guide them in the direction we believe is the right thing for Formula E."
The 2017/18 Formula E Championship commences with a double-header in Hong Kong on December 2-3.