WORLD WRAP: Cassidy wins Super GT title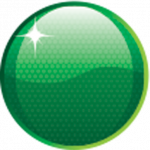 Super GT
New Zealander Nick Cassidy and Japanese driver Ryo Hirakawa have been crowned 2017 Super GT champions after finishing second in the final race of the season at Motegi.
Cassidy/Hirakawa came into the weekend in the points lead, with a second placing good enough to guarantee the leading GT500 class title.
They qualified the #37 KeePer TOM'S Lexus LC500 in third position, with Cassidy getting past the #6 Team LeMans Lexus LC500 on Lap 4.
The #23 Motul Nissan GT-R of Ronnie Quintarelli and Tsugio Matsuda comfortably won the race from pole position despite damaging bodywork when the Italian hit the #6 Lexus on the formation lap.
That result meant that Hirakawa had to bring the #37 Lexus home in second position, and while he crossed the finish line 6.2s adrift of the #23 Nissan, he was also 7.1s ahead of third position at the end.
Yuji Tachikawa/Hiroaki Ishiura (#38 Zent Lexus LC 500) completed the outright and GT500 podium.
Cassidy's and Hirakwa's triumph makes the two 23-year-olds the youngest Super GT champions.
"As Hirakawa-san just said, all I can say is that I am relieved," said Cassidy.
"This is only my second season in GT500 but the team has put their trust in me, so I worked hard to live up to that trust.
"All year it was a season of holding back when we needed to hold back and pushing hard when we needed to push.
"Today it was a race where we needed to conserve, but it went well and was a good race."
In GT300, New Zealander Jono Lester and Kyosuke Mineo finished fourth in class, while Australian Jake Parsons and Shinnosuke Yamada were 14th after fighting back from an early drive-through.
World Rallycross Championship
Johan Kristoffersson has capped off his title-winning season with victory in the finale at South Africa's Killarney Motor Racing Complex.
Kristoffersson (PSRX Volkswagen Sweden Volkswagen) led from start to finish in the final, making for seven round wins out of 12 this year and six of the past seven.
Timmy Hansen (Team Peugeot-Hanson Peugeot) recovered from a rough start by taking an early joker then reeling off several fast laps to finish second in the final and the meeting.
Outgoing champion Mattias Ekstrom (EKS Audi) finished runner-up in the final 2017 standings, pipping Petter Solberg (PSRX Volkswagen Sweden Volkswagen) at the last round.
24H COTA
The trio of Australians Stephen Grove and Danny Stutterd and New Zealander Sam Fillmore has finished second in the Porsche 991 Cup Car class for 2014- to 2016-spec cars and 10th outright at the 24H COTA.
The two MARC Cars Australia entries finished 11th (Clint Harvey, Brett Niall, Malcolm Niall, and Robert Thomson) and 12th (Jake Camilleri, Morgan Haber, Keith Kassulke, and Hadrian Morrall), topping the SP2 class.
Herberth Motorsport won the race with a Porsche 991 GT3-R.
Rotax Max Challenge Grand Finals
New South Welshman Cody Gillis has won the DD2 class in the Rotax Max Challenge Grand Finals at Portugal's Kartódromo Internacional do Algarve.
Gillis qualified on pole for the 20-lap final and withstood early pressure before pulling away to a four-second win.
Victorian Troy Woolston took victory in DD2 Masters after a battle in the final with Argentinian Gabriel Zughella and Finnish driver Antti Olikainen.
Victorian James Wharton has finished third in the 125 Mini Max final, having started ninth.
All Australian results: Finals
| | | |
| --- | --- | --- |
| Harry Arnett | Micro MAX | DNF |
| James Wharton | Mini MAX | 3rd |
| Jac Preston | Junior MAX | 16th |
| Jaiden Pope | Junior MAX | DNF |
| Broc Feeney | Junior MAX | DNF |
| Cameron Longmore | Senior MAX | DNQ |
| Cody Brewcyzynski | Senior MAX | 30th |
| Brad Jenner | Senior MAX | 26th |
| Cody Gillis | DD2 | 1st |
| Joshua Fife | DD2 | DNQ |
| Ryan Kennedy | DD2 | 15th |
| Troy Woolston | DD2 Masters | 1st |
| Scott Howard | DD2 Masters | 6th |
| Kris Walton | DD2 Masters | 20th |