Marquez feared crash with Zarco when he ran off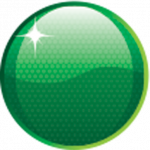 Marc Marquez says that his off while leading the Valencia Grand Prix was due to fear of a crash with Johann Zarco.
Marquez tailed Zarco for much of the race, seemingly happy to stay second given that a finish of 11th would have guaranteed the MotoGP world championship anyway.
However, the Repsol Honda rider got underneath the Tech 3 Yamaha at the final corner on Lap 23 of 30, only to nearly crash at the other end of the main straight and drop to fifth.
Marquez, who went on to finish third and clinch the title, admitted he was too hasty in trying to break away from Zarco.
"I was behind Zarco and I was able to be much faster," Marquez told BT Sport, "but I said 'Okay, keep calm.'
"When I overtook Zarco to try to push, because I felt my pace was better, I was a little bit scared.
"I was scared that Zarco (could) go in and have some contact. I decided to push that hard that lap, but I pushed too hard."
Having missed his braking point, Marquez slid wide, only just keeping the bike upright with his left knee and forearm.
DRAMA!!! Marquez runs on at turn one after a MASSSSSSIVE save! 😱

He rejoins in 5th! #FinalShowdown pic.twitter.com/nt4Lsy01UR

— MotoGP™🇪🇸🏁 (@MotoGP) November 12, 2017
A crash would've put his title in danger, with championship rival Andrea Dovizioso running in the lead pack at that point, but Marquez explained it had been "impossible" to maintain a risk-free approach.
"During the race I was always trying to be calm, trying to control all the situation, but suddenly I say, 'Okay, now it's time to push,' because I felt really good," he explained immediately after the race.
"But honestly, in Turn 1 I lost the concentration on the brake point, I braked too late, and you know, Marquez-style until the end!"