Junior dragsters suspended at Perth Motorplex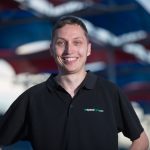 Western Australia State Government has suspended all junior dragster activities at Perth Motorplex until the outcome of a Police investigation into the death of a competitor is complete.
The move comes after eight-year-old Anita Board succumbed to injuries sustained in a crash at the venue on Saturday afternoon.
It has been reported that Board was undergoing a solo run when she lost control and crashed into a wall.
A press conference was held at the venue today where it was confirmed that Perth Motorplex will cease to permit the running of junior dragsters until a Police investigation is carried out.
"We are deeply saddened by this incident and extend our sympathies to Anita's family and friends and the Perth drag racing community who we know are all hurting at this time," read statement from David Etherton, CEO of Perth Motorplex operator VenuesWest.
"We offer our full support to Ian, Sonya and their family.
"I can confirm that the State Government has initiated a suspension of Junior Drag Racing until the outcome of the Police Investigation. The suspension of this category allows for a full investigation to be undertaken into the nature of this incident.
"As we are awaiting the outcome of both the Police investigation and the inquiry by the sanctioning body (Australian National Drag Racing Association) ANDRA it is not appropriate for us to comment further on the incident.
"We ask that you please respect the privacy of the family and all people involved at this very difficult time."
The Australian National Drag Racing Association (ANDRA) says it will conduct an investigation of its own into the incident.
"All of us at ANDRA have been deeply saddened by this terrible tragedy, and our deepest thoughts and prayers continue to be with the Board family at this sad time," said Terry Jongen, Western Australian Division Director of the Australian National Drag Racing Association.
"The Australian drag racing community is a tight knit one, and the loss of Anita Board is being felt across the country.
"Junior level competition is a tradition in Australian sport, and this is just as true in motorsport as it is in other sporting codes.
"On almost every weekend, children can be found competing in various motorsport activities from Karting to Motocross to Drag Racing on tracks all around the world.
"ANDRA regulations for Junior competition are benchmarked against similar organisations internationally and safety is always the priority.
"Like all sporting codes, we are constantly seeking to improve. Once the continuing police investigation into Saturday's tragic incident at the Perth Motorplex is concluded, ANDRA will undertake its own internal investigation into what happened and what can be learned.
"We have recently been made aware of the government's suspension of junior drag racing at the Perth Motorplex and will continue our dialogue with government agencies about their concerns.
"ANDRA will continue to support the Board family in whatever way we can during this difficult time.
"Counselling services are also being made available to those in our community who feel they would benefit from that support."
Father of the deceased, Ian Board, attended the conference where he thanked the public for their messages of support following the tragedy.
"Anita had a bright and bubbly personality.  Her smile was infectious and brightened everyone's days," said Board.
"Anita was passionate about drag racing and was excited to be joining her sister at the track to race.
"We were blessed to have 8 years with her. She said this was going to be "the best day ever".
"We are grateful for all the love and support we have received from the motor racing community and the other junior drag racing families.
"We chose drag racing as we knew it was a safe form of motor sport."