Jobless Kenseth wins at Phoenix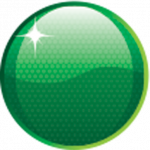 Matt Kenseth may be without a ride anywhere in NASCAR in 2018, but that didn't stop him from taking the victory at the penultimate round of the Monster Energy NASCAR Cup.
His victory, which denied Chase Elliott a spot in the Championship 4 next week at Homestead-Miami also mean that only Ford and Toyota, not Chevrolet, can win the title.
The drivers fighting for the championship will be Martin Truex Jr., Kyle Busch, Kevin Harvick and Brad Keselowski. Only Truex is yet to win a title and will be the firm favouite after his dominant season in 2017.
Kenseth led 60 of the 312 laps, breaking through for his first win of the year, second victory at the Arizona track and the 39th of his career. The 45-year-old driver got by Elliott with 10 laps left.
Along with Elliott, Denny Hamlin, Ryan Blaney and Jimmie Johnson were eliminated from the NASCAR Playoffs in the cut-off race.
Hamlin's exit was the most dramatic as his Joe Gibbs Racing No. 11 Toyota crashed into the Turn 3 wall on Lap 275, just a few laps after repeated contact with Elliott.
"We had a fast car all day. … We put ourselves in good position, things just didn't work out there at the end," said Hamlin.
The two had differences in the Round of 8 opener two weeks ago at Martinsville Speedway, where Hamlin made contact that sent Elliott spinning from the lead.
That crash opened the championship window for Keselowski, who was 19 points above the cut-off line at the chequered flag.
"It feels a little bit like Christmas," Keselowski said. "Sometimes you have to have a little luck on your side."
Johnson was the first to fall from contention, scraping the Turn 3 wall with a right-front tyre down and bringing out the race's second caution period on Lap 149.
VIDEO: Race recap

RESULTS: Can-Am 500 – Phoenix Raceway
| | | | | | |
| --- | --- | --- | --- | --- | --- |
| Pos | # | Driver | Make | Laps | Laps Led |
| 1 | 20 |  Matt Kenseth | Toyota | 312 | 60 |
| 2 | 24 |  Chase Elliott | Chevrolet | 312 | 32 |
| 3 | 78 |  Martin Truex Jr. | Toyota | 312 | |
| 4 | 77 |  Erik Jones | Toyota | 312 | |
| 5 | 4 |  Kevin Harvick | Ford | 312 | |
| 6 | 1 |  Jamie McMurray | Chevrolet | 312 | |
| 7 | 18 |  Kyle Busch | Toyota | 312 | |
| 8 | 17 |  Ricky Stenhouse Jr. | Ford | 312 | |
| 9 | 43 |  Aric Almirola | Ford | 312 | |
| 10 | 88 |  Dale Earnhardt Jr. | Chevrolet | 312 | |
| 11 | 13 |  Ty Dillon | Chevrolet | 312 | |
| 12 | 22 |  Joey Logano | Ford | 312 | |
| 13 | 14 |  Clint Bowyer | Ford | 312 | |
| 14 | 3 |  Austin Dillon | Chevrolet | 312 | |
| 15 | 27 |  Paul Menard | Chevrolet | 312 | |
| 16 | 2 |  Brad Keselowski | Ford | 312 | |
| 17 | 21 |  Ryan Blaney | Ford | 312 | 10 |
| 18 | 19 |  Daniel Suarez | Toyota | 312 | |
| 19 | 5 |  Kasey Kahne | Chevrolet | 311 | |
| 20 | 31 |  Ryan Newman | Chevrolet | 311 | |
| 21 | 41 |  Kurt Busch | Ford | 310 | |
| 22 | 95 |  Michael McDowell | Chevrolet | 309 | |
| 23 | 47 |  A.J. Allmendinger | Chevrolet | 309 | |
| 24 | 34 |  Landon Cassill | Ford | 309 | |
| 25 | 10 |  Danica Patrick | Ford | 309 | |
| 26 | 15 |  D.J. Kennington | Chevrolet | 307 | |
| 27 | 32 |  Matt DiBenedetto | Ford | 306 | |
| 28 | 66 |  David Starr | Chevrolet | 305 | |
| 29 | 33 |  Jeffrey Earnhardt | Chevrolet | 305 | |
| 30 | 7 |  Joey Gase | Chevrolet | 304 | |
| 31 | 23 |  Corey Lajoie | Toyota | 303 | |
| 32 | 00 |  Derrike Cope | Chevrolet | 302 | |
| 33 | 38 |  David Ragan | Ford | 301 | |
| 34 | 51 |  Kyle Weatherman | Chevrolet | 294 | |
| 35 | 11 |  Denny Hamlin | Toyota | 275 | 191 |
| 36 | 72 |  Cole Whitt | Chevrolet | 258 | |
| 37 | 37 |  Chris Buescher | Chevrolet | 247 | |
| 38 | 6 |  Trevor Bayne | Ford | 226 | |
| 39 | 48 |  Jimmie Johnson | Chevrolet | 148 | |
| 40 | 42 |  Kyle Larson | Chevrolet | 104 | 11 |
STANDINGS
| | | | | | | | | |
| --- | --- | --- | --- | --- | --- | --- | --- | --- |
| Pos | | Pts | Behind | Wins | Starts | Top 5's | Top 10's | |
| 1 | Kevin Harvick | | | 2 | 35 | 13 | 22 | 4 |
| 2 | Kyle Busch | | | 5 | 35 | 13 | 21 | 8 |
| 3 | Martin Truex Jr. | | | 7 | 35 | 18 | 25 | 3 |
| 4 | Brad Keselowski | | | 3 | 35 | 15 | 20 | 2 |
| 5 | Chase Elliott | | | 0 | 35 | 11 | 20 | 1 |
| 6 | Denny Hamlin | | | 2 | 35 | 15 | 21 | 1 |
| 7 | Matt Kenseth | | | 1 | 35 | 10 | 17 | 2 |
| 8 | Ryan Blaney | | | 1 | 35 | 4 | 14 | 2 |
| 9 | Kyle Larson | | | 4 | 35 | 14 | 19 | 3 |
| 10 | Jimmie Johnson | | | 3 | 35 | 4 | 11 | 0 |
| 11 | Ricky Stenhouse Jr. | | | 2 | 35 | 4 | 9 | 1 |
| 12 | Jamie McMurray | | | 0 | 35 | 3 | 17 | 0 |
| 13 | Austin Dillon | | | 1 | 35 | 3 | 4 | 0 |
| 14 | Kasey Kahne | | | 1 | 35 | 3 | 6 | 0 |
| 15 | Kurt Busch | | | 1 | 35 | 6 | 15 | 1 |
| 16 | Ryan Newman | | | 1 | 35 | 7 | 12 | 0 |
| 17 | Joey Logano | | | 1 | 35 | 10 | 16 | 2 |
| 18 | Erik Jones | | | 0 | 35 | 5 | 14 | 1 |
| 19 | Clint Bowyer | | | 0 | 35 | 6 | 13 | 0 |
| 20 | Daniel Suarez | | | 0 | 35 | 1 | 12 | 0 |
| 21 | Dale Earnhardt Jr. | | | 0 | 35 | 1 | 8 | 2 |
| 22 | Trevor Bayne | | | 0 | 35 | 2 | 6 | 0 |
| 23 | Paul Menard | | | 0 | 35 | 2 | 3 | 0 |
| 24 | Ty Dillon | | | 0 | 35 | 0 | 0 | 0 |
| 25 | Chris Buescher | | | 0 | 35 | 0 | 4 | 0 |
| 26 | Michael McDowell | | | 0 | 35 | 1 | 1 | 0 |
| 27 | Danica Patrick | | | 0 | 35 | 0 | 1 | 0 |
| 28 | AJ Allmendinger | | | 0 | 35 | 1 | 5 | 0 |
| 29 | Aric Almirola | | | 0 | 28 | 3 | 6 | 0 |
| 30 | David Ragan | | | 0 | 35 | 0 | 3 | 0 |
| 31 | Landon Cassill | | | 0 | 35 | 0 | 0 | 0 |
| 32 | Matt DiBenedetto | | | 0 | 35 | 0 | 2 | 0 |
| 33 | Cole Whitt | | | 0 | 35 | 0 | 0 | 0 |
| 34 | Corey LaJoie | | | 0 | 31 | 0 | 0 | 0 |
| 35 | Gray Gaulding | | | 0 | 27 | 0 | 1 | 0 |
| 36 | Reed Sorenson | | | 0 | 27 | 0 | 0 | 0 |
| 37 | Jeffrey Earnhardt | | | 0 | 33 | 0 | 0 | 0 |
| 38 | Derrike Cope | | | 0 | 15 | 0 | 0 | 0 |
| 39 | Michael Waltrip | | | 0 | 1 | 0 | 1 | 0 |
| 40 | D.J. Kennington | | | 0 | 4 | 0 | 0 | 0 |
| 41 | Billy Johnson | | | 0 | 1 | 0 | 0 | 0 |
| 42 | Boris Said | | | 0 | 2 | 0 | 0 | 0 |
| 43 | Gary Klutt | | | 0 | 1 | 0 | 0 | 0 |
| 44 | Cody Ware | | | 0 | 5 | 0 | 0 | 0 |
| 45 | Alon Day | | | 0 | 1 | 0 | 0 | 0 |
| 46 | Stephen Leicht | | | 0 | 1 | 0 | 0 | 0 |
| 47 | Kyle Weatherman | | | 0 | 2 | 0 | 0 | 0 |
| 48 | Kevin O'Connell | | | 0 | 1 | 0 | 0 | 0 |
| 49 | Hermie Sadler | | | 0 | 1 | 0 | 0 | 0 |
| 50 | Tommy Regan | | | 0 | 1 | 0 | 0 | 0 |
| 51 | Brendan Gaughan | | | 0 | 4 | 0 | 1 | 0 |
| 52 | Darrell Wallace Jr. | | | 0 | 4 | 0 | 0 | 0 |
| 53 | Timmy Hill | | | 0 | 15 | 0 | 0 | 0 |
| 54 | Elliott Sadler | | | 0 | 3 | 0 | 0 | 0 |
| 55 | Ross Chastain | | | 0 | 2 | 0 | 0 | 0 |
| 56 | Joey Gase | | | 0 | 8 | 0 | 0 | 0 |
| 57 | Regan Smith | | | 0 | 2 | 0 | 0 | 0 |
| 58 | JJ Yeley | | | 0 | 4 | 0 | 0 | 0 |
| 59 | Ryan Sieg | | | 0 | 5 | 0 | 0 | 0 |
| 60 | David Starr | | | 0 | 2 | 0 | 0 | 0 |
| 61 | B.J. McLeod | | | 0 | 8 | 0 | 0 | 0 |
| 62 | Brett Moffitt | | | 0 | 7 | 0 | 0 | 0 |
| 63 | Carl Long | | | 0 | 3 | 0 | 0 | 0 |
| 64 | Ray Black II | | | 0 | 2 | 0 | 0 | 0 |
| 65 | Josh Bilicki | | | 0 | 2 | 0 | 0 | 0 |
| 66 | Mark Thompson | | | 0 | 1 | 0 | 0 | 0 |
| 67 | Justin Marks | | | 0 | 1 | 0 | 0 | 0 |